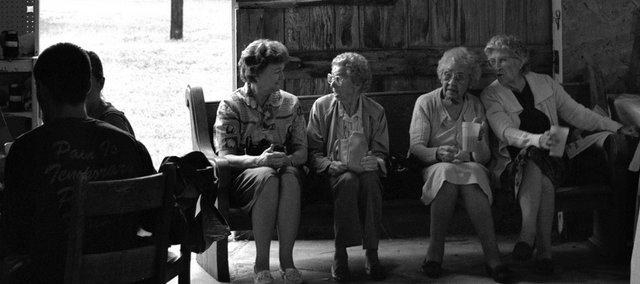 Photo Gallery
Behind the Lens - Vertically Challenged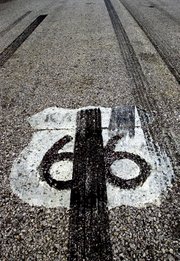 Photographers shoot fewer vertical than horizontal photographs mainly because of the way cameras are designed. But keeping an eye out for vertical subject matter can lead to creative images.
OK, I'll admit it. I'm vertically challenged.
No, it's not my height that concerns me. It's more my lack of attention to shooting vertical photographs. But I'm not alone. Cameras are designed for holding in a horizontal position. Rotating for verticals can be awkward. Even our eyes naturally take in a wide field of view parallel to the horizon.
Much of the visual content we absorb daily is delivered on horizontal displays. Televisions, movies, computers and billboards are the most obvious.
I know our staff shoots fewer vertical photographs. The two biggest reasons are because the camera position is so unnatural and we're influenced by the change in the way our photographs are presented.
With the advent of the Web and online multimedia presentations, the horizontal format rules. When we create slideshows for our website, the available display space is 1280x720 pixels, an extremely horizontal hole. Any vertical image imported into that space will take up barely a third of the frame when displayed at 100 percent. That takes away impact from a photograph and disrupts a sequence of horizontal images.
There is hope for saving the endangered vertical. Tablets and smartphones offer rotating screens to accommodate both vertical and horizontal images. I propose we call these types of devices "horverdexterous" — having the ability to easily display visual content of both horizontal and vertical formats at 100 percent. Maybe one day we'll have horverdexterous cameras with rotating screens built in.
Of course there is always the alternative square format. Fans of the photo app Hipstamatic can groove on the fact that they don't have to decide. It's square, man. Cool. Nothing to consider but the subject in front of you.
But don't give up on "up-down" pictures, as one editor used to call them. For instance, verticals are ideal for portraits, many landscapes and space-shuttle launches. And then there is one subject that is a gold mine for vertical shots: basketball. Let's face it: Manning, Chamberlain, T-Rob — they just don't fit in horizontal frames.
I guess my best advice is to always keep the vertical format in mind when photographing. If there are vertical lines or interesting elements moving up and down within your frame, rotate your camera and explore vertical options. Here's a verse from Canadian songwriter Fred Eaglesmith extolling the benefits of the vertical format:
"When people take her photograph — just to get her in/
They turn their camera sideways and use a wide-angle lens/
It makes people laugh — but she don't seem to care/
My baby's got big hair"
More like this story on Lawrence.com