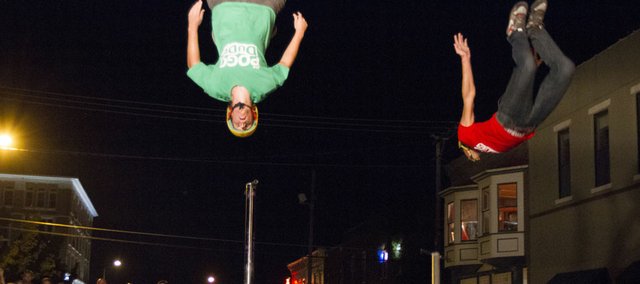 Lawrence Busker Festival
Fire eaters! Sword swallowers! A woman who can rip a phone book in half!
Just a typical night at Lawrence's annual Busker Festival, which draws dozens of off-the-wall acts for a weekend of curious and jaw-dropping performances.
Having just finished its fifth year, BuskerFest is quickly turning into the city's most beloved annual event, attracting thousands of people to downtown Lawrence and turning it into a circus.
With a wide range of performers, BuskerFest has proven to be an event people from all walks of life can enjoy. Next year, be sure to find the pogo dudes, whose gravity-defying tricks wowed folks this year, and contortionist Jonathan Burns, who pushed his body through a tennis racket.
Runners up
l Lawrence Farmers' Market
l Art in the Park