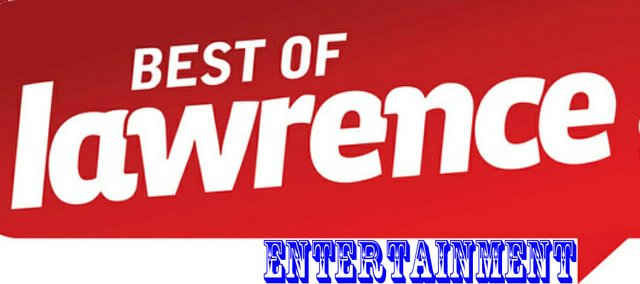 Friday, September 28, 2012
Best Place for Live Music:
Liberty Hall
Liberty Hall turned 100 this year, celebrating with style in the form of a two-day, sold-out extravaganza performance (and street party!) from the Flaming Lips and proving it's not too old to rock. Read more of our write up on Liberty Hall.
Best Local Band
Cowboy Indian Bear
Cowboy Indian Bear is an indie band of the 21st century — deep local ties and solid support, but also a keen eye to digital self-promotion and a willingness to experiment. Why did our readers choose Cowboy Indian Bear? Read on...
Best Blog
Larryville Chronicles
If you like your local commentary seasoned with wit, sex and booze, look no further than the Larryville Chronicles, happily residing on Blogspot after all these years. Chip and Richard chime in being named best blog.
Best Place to Watch a Game
Johnny's Tavern
If you can't catch the Jayhawks at Memorial Stadium or Allen Fieldhouse, our readers say Johnny's Tavern is the best place take in a game. With its big TVs, legendary burgers, specialty pizzas and long list of libations, Johnny's caters to fans of all tastes. Why is Johnny's No. 1 in our readers' hearts? Read on to find out.
Best Place for a Date:
715
715 Mass.
www.715mass.com
Runners-up:
Pachamama's Restaurant and Star Bar, 800 N.H.
Liberty Hall, 644 Mass.
Best Place to Dance:
Replay Lounge
946 Mass.
www.replaylounge.com
Runners-up:
Eighth Street Tap Room, 801 N.H.
Tonic, 728 Mass.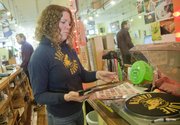 Best Music Store
Love Garden Sounds
822 Mass.
lovegardensounds.com
Runners-up:
Mass Street Music, 1347 Mass.
Hastings Books Music Video, 1900 W. 23rd St.

Best Twitter Account:
Runners-up:
@larryvillelife
@FakeJeffWithey
More like this story on Lawrence.com