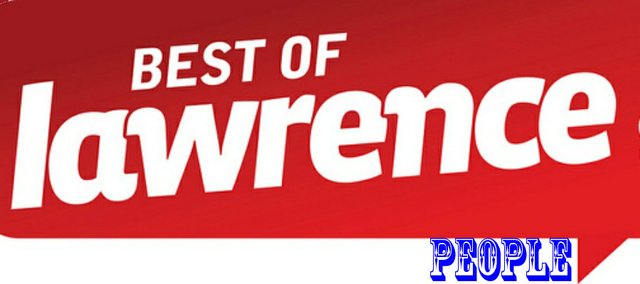 Sunday, September 30, 2012
Best Chef
Michael Beard, 715
"I don't think that you should have a big plate of three sides and an entree, and you have to take home some of it," Beard says. "I think getting full but not overeating is what I enjoy most about bistros." Read more about this European-trained chef and his delicious creations.
Best Artist
John Sebelius
Four years removed from marketing a controversial board game that drew national headlines, John Sebelius has moved into the world of clothing lines, 2-D, film and sculpture. Find out more about why the versatile artist is our readers' choice for Best Artist.
Best Local Living Legend
Bill Self, Kansas University men's basketball head coach
Lawrence has been home to many legendary figures, and, not surprisingly, many of them made their names on the basketball court — Naismith, Chamberlain and Allen, to name a few. They've all passed through Lawrence and left legacies nearly impossible to match. So why did our readers pick HCBS?
Best Family Doctor
Dr. Ryan Neuhofel, NeuCare
Dr. Ryan Neuhofel is not only new to Lawrence, he's bringing new ideas to family medicine. His goal is to bring back old-fashioned medicine, where a doctor has a relationship with his or her patients. Read more about Dr. Neu's different take on medicine.
Best Orthodontist
Dr. Dan Ranjbar
When you walk in Dr. Dan Ranjbar's office, you are greeted by a 7-year-old golden retriever named Sunny, who loves attention. It's just one of the ways Ranjbar tries to make his patients feel comfortable. He's also incorporated his love of nature into the office design. Read on to find out why Dr. Ranjbar was readers' overwhelming pick.
Best Local Writer
Laura Moriarty
Runners up
Matt Tait, Lawrence Journal-World
Sara Shepherd, Lawrence Journal-World
Best Store Animal
Cats at Love Garden Sounds
Runner up
Alice the Cat, Dusty Bookshelf
Honorable mention
Stanley at Sunflower Outdoor (Stanley died during the summer)
Best Politician
State Rep. Paul Davis
kslegislature.org/li/b2011_12/members/rep_davis_paul_1/
Runners up
State Rep. Marci Francisco
City Commissioner Mike Amyx
Best Realtor
Tom Harper, Stephens Real Estate
Runners up
Judy Brynds, McGrew Real Estate
Sean Williams
Best Barista
Reagan Ramp, The Merc
Runners up
Chelsea Rea Cummings, Z's Divine Espresso
Adam Lott, La Prima Tazza
Best Eye Doctor
Dr. Kevin Lenahan of Dr. R. Kevin Lenahan & Associates
935 Iowa, lenahaneyedoc.com
Runners up
Dr. Kent Dobbins of Drs. Pohl, Dobbins and Letourneau, 831 Vt.
Dr. Elizabeth Crandon of Crandon & Crandon Optometrists, 1019 Mass.
Best Dentist
Peterson, Krische & Van Horn DDS
2210 Yale Rd., pkvdds.com
Runners up
Dr. Charles Kincaid of Associates in Dentistry, 306 E. 23rd St.
Dr. Allen Kelley, 4901 Legends Drive