Africa World Documentary Film Festival at Kansas University
Wednesday, April 17
7 p.m.-8:30 p.m., "Guerilla Grannies"
8:30 p.m.-10:30 p.m., "Mama Africa"
Thursday, April 18
7 p.m.-8:30 p.m., "Woodstock in Timbuktu - The Art of Resistance"
8:35 p.m.-10 p.m., "War Don Don"
Friday, April 19
7 p.m.-8:35 p.m., "Kinshasa Symphony"
8:40 p.m.-9:20 p.m., "The One Who Builds"
Saturday, April 20
1 p.m.-2:16 p.m., "Takeo: A Percussionist with Down Syndrome"
2:20 p.m.-2:40 p.m., "Bittersweet"
2:45 p.m.-3:45 p.m., "I Am Gay and Muslim"
3:50 p.m.-4:10 p.m., "The Thing That Happened"
4:15 p.m.-4:55 p.m., "The Lost Boy Home"
5 p.m.-5:12 p.m., "Wolf Call"
5:15 p.m.-5:45 p.m., "David Driskell: In Search of the Creative Truth"
5:50 p.m.-6:55 p.m., "My Mother's Club"
7 p.m.-8:21 p.m., "Red, White, Black & Blue"
8:30 p.m.-10 p.m., "Dear Mandela"
Kansas University students and the Lawrence community will be able to take a journey through Africa without leaving Kansas at the upcoming Africa World Documentary Film Festival.
The free event aims to inform people about the African experience by highlighting films that focus on the stories of real Africans. The festival is scheduled for Wednesday through Saturday in 3139 and 3140 Wescoe Hall, 1445 Jayhawk Blvd. on the KU campus.
The six-year-old festival, which takes place at nine venues in three continents, is at KU for the second year in a row. The documentaries are chosen by organizers at the festival's home school, the University of Missouri-St. Louis. They annually receive about 160 films and have to narrow the list down to around 50, 16 of which will be shown at the KU festival.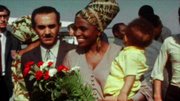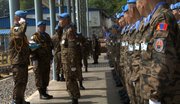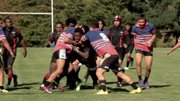 Local organizers select films relevant to their communities. For instance, the KU festival will feature "My Mother's Club," which touches on African-American women's social clubs in Kansas City, Mo., in the 1940s, '50 and '60s told from the perspective of their children.
"The goal of the film festival overall is to promote the understand of Africa and African people worldwide, including the diaspora," said Christina Lux, assistant director of the Kansas African Studies Center and organizer of the KU film festival. "Our hope here at KU is to reach out to a broader community outside our academic community and get beyond some of the stereotypical images of Africa you sometimes see in the media."
The festival is the brainchild of Adeniyi Coker, a filmmaker and professor of African and African-American studies at UMSL, who believed the films could inform the public about the life and culture of Africans and the challenges they face on a daily basis.
Ephrem Andemariam, the program coordinator of African and African-American studies at UMSL and a festival organizer, said he tries to pick films that will engage and connect with audiences.
"It's about education. It's about teaching the knowledge, life and culture of the people of Africa and the African diaspora through the art of documentary filmmaking," he said.
Andemariam mentioned a few of the highlights of this year's festival: "I Am Gay and Muslim" about the experiences of gay men living in conservative, Muslim Morocco; "Takeo" about a Japanese man with Down syndrome who becomes an expert in African drumming; "Mama Africa" about the famous South African singer Miriam Makeba and her role in helping overturn apartheid; "War Don Don" about the people affected by Civil War in Sierra Leone; and "Red, White, Black & Blue" about New Zealanders and Africans uniting through the sport of rugby.
Lux also cited "Mama Africa" as one of the films she's most excited about. She said she's also looking forward to "Dear Mandela," which tells the story of a nonviolent group of youth activists in South Africa who use the legal system to fight for housing rights. Lux added that all the documentaries will be deposited in the KU film collection and be available to anyone in Kansas with a library card.