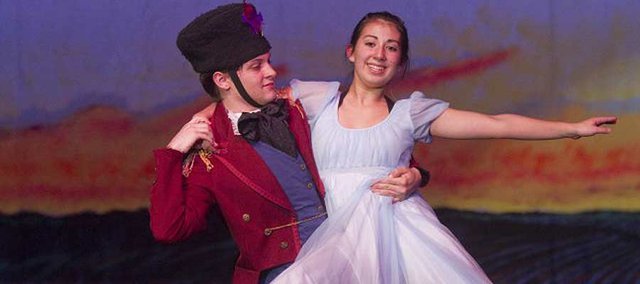 Thursday, December 12, 2013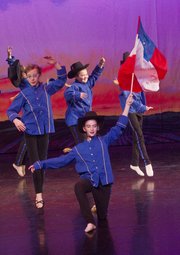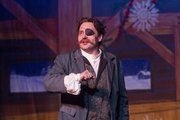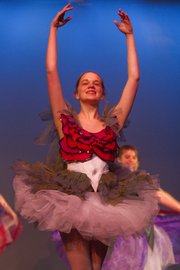 Ric Averill doesn't stand still very long. Even catching the longtime artistic director for the performing arts at the Lawrence Arts Center in a casual conversation can be difficult. He's always going somewhere.
So it's no surprise that his annual holiday extravaganza, "A Kansas Nutcracker," is constantly evolving.
"We performed it for about six years with it set in 1856," he says. "Then we did 'The Snow Queen' for about three years, before bringing 'Nutcracker' back last year with the Sesquicentennial edition set in 1861."
"A Kansas Nutcracker" sets the classic Tchaikovsky ballet in Kansas at a party in Lawrence, in which many of the state's early historical figures are attending, including Charles Robinson, James Lane, Hugh Cameron and others. When young Clara falls asleep, transforming the show from a play to a ballet, she is transported to the Kansas prairies instead of the traditional winter fairy land.
This year's version will once again be set at Christmas 1861, with the Civil War on and the nation tearing itself apart.
"As I was looking at it," Averill says, "I didn't have any characters who died in Quantrill's Raid. All of them would go on to survive it. So I added some new historical personages this year to give us a broader perspective."
Among those new characters is the Rev. Richard Cordley, the abolitionist minister for whom Cordley School in Lawrence is named. Cordley was pastor at Lawrence Plymouth Congregational Church during the war, and he wrote a definitive, eyewitness account of Quantrill's Raid.
Keeping in line with the idea of new additions, Cordley will be played by the Arts Center's new dance program director, Hanan Misko. Misko studied at the Kansas City School of Ballet and received a BFA from Juilliard. He has choreographed or guest danced with the New York Metropolitan Opera on several occasions. In addition to playing Cordley in the play, Misko will dance the part of the Snow King in the ballet.
"We're very excited for people to be able to see him," Averill says. "He's just terrific."
But perhaps the biggest change from years' past is the costumes. The Arts Center received a grant from the Douglas County Heritage Fund for new costumes and an outreach program to schools called "Fashion of the Times."
"We had several actors go out to schools in costume and talk about what they were wearing and why," Averill says. "We targeted third-graders, because they're studying Lawrence history, and seventh-graders, because they're studying Kansas history."
One of the conceits of the play is children at the party giving speeches for the three principal political movements in Kansas at the time: abolition, women's suffrage and temperance.
"We selected some child actors to go with the adults," Averill says. "They would explain what they were wearing and how it related to their politics. It was wonderful to see kids teaching kids. This is a really well-informed group of actors."
And so Ric Averill is in motion again, along with one of his signature shows. "A Kansas Nutcracker" may rapidly be becoming a holiday tradition in Lawrence, but it doesn't stand still.
"We've made a lot of changes," Averill says.
Naturally.
"A Kansas Nutcracker" opens Friday on the Lawrence Arts Center's main stage and runs Dec. 14, 15, 20, 21 and 22. Friday and Saturday evening performances begin at 7 p.m. Curtain for three matinee performances (both Sundays and Saturday the 21st) is at 2 p.m. Tickets cost $20 for adults, $17 for seniors and $14 for students/children, and are available by calling the Arts Center box office at 785-843-2787 or online at www.lawrenceartscenter.org.