Sunday, December 29, 2013
With last week's New Year's Eve guide under our belt, I'd like to close out the year by looking at some of the most promising events and places to check out in 2014. Though I usually write about places I've already visited, this time I'd like to focus on a few spots I haven't been to yet but hope to visit soon.
Dine in style
I still haven't made it to a handful of the hottest restaurants that have opened in the past two years, including Rye (10551 Mission Road in Leawood), the acclaimed collaboration of husband/wife chefs Colby and Megan Garrelts, who first opened Bluestem before creating Rye to emphasize the food and culture of the Midwest.
Port Fonda (4141 Pennsylvania Ave. in Westport, Mo.) is a stylish, edgy, in-your-face take on Mexican cuisine that showcases the fanciful food stylings of Patrick Ryan, who originally opened the restaurant as a dine-in food truck. Port Fonda is open late (midnight on weeknights, 1 a.m. on weekends), and you're more likely to hear hip-hop than piped-in mariachi bands while sipping its pink margaritas.
In Leawood's Park Place shopping center, the new 801 Fish (operated by the owners of 801 Chop House) has been turning heads with its dazzling decor, oyster bar and fish that arrives from the coast a mere 24 hours after catch. 801 Fish is located at 11615 Rosewood St.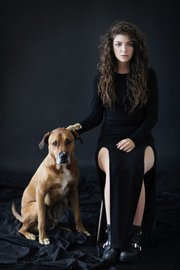 Reach for the top shelf
I'm referring to the liquor shelf, of course — or liqueur, as the case may be. Amid Kansas City's food renaissance, there's been a delightful resurgence in classic cocktails as well as innovative new drink recipes. Foremost on that list is Manifesto (1924 Main St., downstairs), which recreates the atmosphere of an old speakeasy in the basement of the excellent Rieger Hotel restaurant.
The drink menu is the brainchild of Ryan Maybee, the Rieger restaurateur and a widely recognized innovator in cocktail culture. These drinks aren't cheap, but they're strong, sophisticated and served in a classy, dimly lit atmosphere.
Also worth visiting is Aixois Brasserie downtown (1006 Walnut St.), the more urbanized younger sibling of the French restaurant in Brookside. Bartender David Dillistin and his team have crafted a cocktail menu using fine European liqueurs and recipes.
Aixois downtown is a bustling lunch location that quiets down in the later hours, making it a perfect happy hour or pre-concert stopover. The food is excellent as well. (Disclosure: I have already been to Manifesto, The Rieger and Aixois, but have not yet managed to sample everything on the menu yet, so I plan to make return visits soon).
See some live jazz
While venues like The Phoenix Jazz Club and The Majestic Steak House have been featuring live jazz for years, several new locations have cropped up in the last year that feature the best in local jazz talent. Out South, The Take 5 Coffee + Bar has been doing a bang-up job of booking area performers. At 151st and Nall in Leawood, Take 5 is a bit far afield for me, but a relatively short drive for Lawrencians. The coffee shop opens each morning at 7 a.m. and is open until 10 p.m. on weeknights and 11 p.m. on weekends. Check out Sons of Brazil on Jan. 17 or stellar saxophonist Rich Wheeler's quartet on Jan. 18. Cover is $5.
Closer to downtown is the velvety red Green Lady Lounge (1809 Grand Blvd.) and the brand-new Broadway Jazz Club (3601 Broadway Blvd.), both of which I hope to visit in 2014.
See a big-name performer
2014 should be another banner year for high-profile concerts in Kansas City, with some of the biggest including The Pixies (Feb. 11, The Midland), Neutral Milk Hotel (Feb. 13, Uptown), Lorde (March 21, The Midland), Miley Cyrus (April 15, Sprint Center), Justin Timberlake (July 30 and 31, Sprint Center) and Nick Cave & the Bad Seeds (June 18, The Midland).
Stay tuned in to your Kansas City Connection for more updates as the year unfolds, and have a safe and happy new year.
— Lucas Wetzel is a KU graduate and Kansas City native who has worked as a writer, editor and language trainer in the U.S. and Europe. Know of an upcoming event in Kansas City you'd like to see featured in Kansas City Connection? Email us about it at kcconnection@ljworld.com.