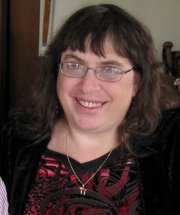 With Gov. Sam Brownback's dissolution of the Kansas Arts Commission, the Kansas Humanities Council is taking over coordination of the state's poet laureate program.
With the change will come a shift in focus, making the program less about creating poetry and more about how poetry — the laureate's own and others' — speaks to the human experience.
"It will be different under our watch," says Leslie Von Holten, program officer for the Humanities Council. "We want the poet laureate to engage the public with the humanities content of the poetry. The humanities, at its most basic level, is the explanation of what it means to be human ... which is what poets do. They explore the human experience."
The Humanities Council is now accepting applications for the state's next poet laureate.
Poets with a strong interest in public engagement are encouraged to apply to serve as the 2013-2015 Poet Laureate of Kansas. Applications are due by 5 p.m. Feb. 22, and the winner will be announced in April, National Poetry Month. Find application instructions and eligibility requirements online at kansashumanities.org.
The 2009-2012 Poet Laureate of Kansas is Lawrence resident Caryn Mirriam-Goldberg.
In 2011, Brownback vetoed funding for the Kansas Arts Commission, making Kansas the first state in the nation to end state funding of arts programs. But last year, he proposed creating a Kansas Creative Arts Industries Commission and placing it under the Kansas Department of Commerce, though the new group is still working to create a strategic plan.
The Poet Laureate of Kansas program is made possible with a gift from Lon Frahm of Colby, who is on the Humanities Council's board of directors.
"Admittedly, I am not a student of poetry," Frahm says in a news release from the Humanities Council. "However, I very much support our state having a poet laureate. The concept really appeals to me. Certainly, it will benefit the entire cultural life of Kansas. And, as a sixth generation Kansan, I think that's important."
More like this story on Lawrence.com