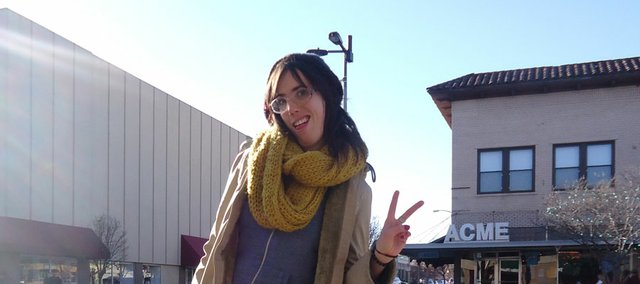 Thursday, January 3, 2013
Age: pushing 30
Relationship status: Ambitiously single
Hometown: Kansas City, Kan.
Time in Lawrence: 14 hours
Occupation: I work in an art department for film and TV in NYC
Dream job: Trophy wife
What were you doing when scouted? Talking about how long I wouldn't have to leave the house because of how many records I just bought.
Describe your style: Comfortable eclectic
Fashion trends you love: I'm pro-wolf shirts. Also, skinny jeans, Aztec print and tights as tights.
Fashion trends you hate: Things written on butts, PacSun, rainbow jeans
Fashion influences: Sale rack, 19th-century prairie culture, bears, the Japanese
What would you like to see more of in Lawrence? Ambition, bar specials. More of less of my friends.
Less of? Young people
Tattoos or piercings? No
Who do people say you look like? Patti Smith
More like this story on Lawrence.com