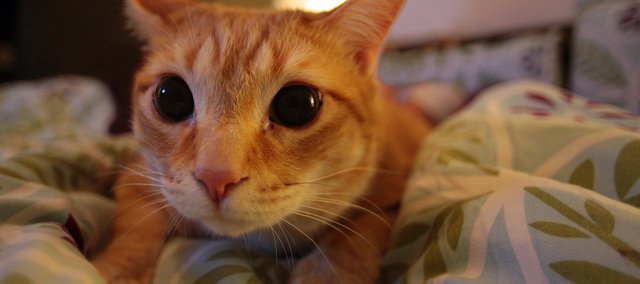 Tuesday, January 29, 2013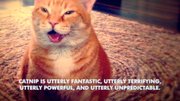 It must take some kind of perfect storm to nab an online people's choice award at the Sundance Film Festival, Jason Willis surmises.
In his case, a twister of cats, drugs, classroom films and the Internet was it.
The Lawrence native's low-budget and bizarre "Catnip: Egress to Oblivion?" was one of 15 features selected to compete in the Documentary Short Films category of this year's festival, which wrapped up Sunday in Park City, Utah. "Catnip" didn't win the category, but it won another big honor — Sundance's Short Film Audience Award.
The award was based on Web traffic for 12 short films that screened at the festival and were also featured on "The Screening Room," a new YouTube channel curated by the Sundance Institute.
Willis' seven-minute, 1970s-classroom-documentary-style film features narration of catnip research, psychedelic music and lots and lots of wild-eyed, crazy-acting cats under the influence of their drug of choice: catnip. The film's human-spoofing teaser reads, "Catnip is all the rage with today's modern feline, but do we really understand it? This film frankly discusses the facts about this controversial substance."
When "Catnip" was chosen for the festival in the first place, it was a shock (Sundance reported a record number of entries this year, including more than 8,100 shorts), says Willis, who wrote, directed and produced the film. Actually winning something felt like "gilding the lily," he says.
He was dumbstruck.
Then again, there's that whole cat-video-fueled storm thing.
"I think there was a lot of unintentional cultural zeitgeist happening with my short, really," Willis says, via email. "I mean, for one thing, it's cats on the Internet. For another, the whole drug narrative ties in with a few post-election hot button issues. The retro grindhouse aesthetic that I've always loved has also been more accepted recently, and from what I could tell the online word of mouth was really positive across the board."
Willis graduated from Lawrence High School in 1987 and now lives in Tucson, Ariz., where he does freelance design, photography and video work. His website is JasonWillis.com.
Willis was in Utah for the first half of the festival before he had to head home to Tucson. He watched the awards ceremony as it streamed online.
He says he loved the experience of being in a tiny town packed with creative and talented people, all also excited to be there.
"It's hard to explain how invigorating and inspiring that was," he says. "I saw so much great stuff, and I barely scratched the surface of what was there. Just awesome."
More like this story on Lawrence.com