In summer, a number of outdoor events, festivals and destinations reinforce the strong sense of community spirit that has been hibernating through the winter months. Let's take a look at some of the season's most enticing prospects.
Festivals and fairs
Kansas City loves its festivals, and for good reason. With expansive green spaces like Swope Park and shopping areas like Crown Center, these events are well-situated and highly entertaining.
On June 8, the Country Club Plaza's Brush Creek will be filled with ornate dragon boats as part of the city's ninth annual Dragon Boat Festival, sponsored by the Society for Friendship with China. The festival features boat races, crafts, dance and martial arts demonstrations beginning at 9:30 a.m.
Two delightful Irish festivals will help local revelers make up for a rainy St. Paddy's. First up on June 21 and 22, Browne's Irish Street Fair (3300 Pennsylvania) will fill the Valentine Neighborhood around the 125-year-old market with live music, ale and the best bangers and mash in the city. Tickets are $9 in advance at Hen House stores.
At Crown Center will be the Fiesta Kansas City (June 22-24), celebrating the city's strong Latin-American cultural presence, as well as the Jiggle Jam (May 25 and 26), a family music/fun festival that is easily the best-named event of the summer.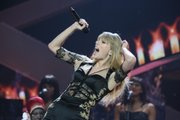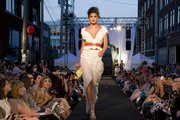 For 11 days starting July 18, the Kansas City Fringe Festival will fill venues across the city with offbeat and adventurous dramatic performances, much like a small-scale version of the famous Fringe Fest in Edinburgh, Scotland. Kansas City's Fringe Fest was started in 2004 by Lawrence native Cheryl Kimmi. Look for a full lineup this summer at kcfringe.org.
My all-time-favorite Kansas City event is the Kansas City Ethnic Enrichment Festival, which lines up dozens of booths and food vendors from cultures across the globe. The event is centered on the main pavilion at Swope Park, and each night features different music and dance performances from the various ethnic communities within Kansas City. The festival takes place from Aug. 16 to Aug. 18. Admission is $3 for ages 12 and over.
Late in the summer is the 10th annual Kansas City Irish Festival at Crown Center, which features 30 Celtic-flavored bands and 20 vendors on hand. Irish Fest takes place from Aug. 30 to Sept. 1.
Concerts
The Kansas City Symphony's season ends in early June, but you can catch their annual Celebration at the Station at Union Station at 8 p.m. May 26. The event includes patriotic music and fireworks above Liberty Memorial.
This column previewed outdoor concerts last month, but it's worth a reminder to check out the listings at Starlight Theater, Cricket Wireless (Sandstone) and especially Crossroads KC (417 E 18th St.), where the summer lineup includes Yo La Tengo (May 22), local afrobeat all-stars Hearts of Darkness (June 8) and David Byrne and St. Vincent (July 12).
As usual, the Sprint Center brings in the biggest guns, especially for the teen and tween set. The American Idol Tour visits on June 30, and the past and present of boy bands will nearly collide when One Direction visit July 19, with New Kids On The Block performing a mere two days later (with special guests 98 Degrees and Boyz II Men). Taylor Swift's RED tour stops by for two nights on Aug. 2 and 3, and crooner Bruno Mars will perform Aug. 9.
Other concert highlights include grunge veterans Soundgarden at the Midland on May 22, Jonathan Richman at the Record Bar on May 29, British duo The xx on June 4 at the Uptown Theater, and Zydeco favorite Chubby Carrier at Knuckleheads on July 20.
Other destinations
While Worlds of Fun and Oceans of Fun are still my favorite, the upstart Schlitterbahn waterpark is debuting its 134.5-feet-tall Meg-a-Blaster water slide May 25. Schlitterbahn is located near the Legends off 1-70, and general admission tickets start at $37.
June 1 marks the opening of an exhibit featuring the works of Mexico's most famous painters, Frida Kahlo and Diego Rivera, at the Nelson-Atkins Museum. The exhibit totals more than 100 paintings, photographs and sculptures by the two artists.
At dusk on June 8, a single street in the Crossroads neighborhood will be transformed into the epicenter of fashion when the West 18th Street Fashion Show showcases the work of 18 talented designers. This year's theme is "Gilded Summer." The event is free to the public, though a limited number of VIP seats are available.
Theater buffs and English majors should be sure to catch the Heart of America Shakespeare Festival, set in the pastoral Southmoreland Park just across the street from the Nelson-Atkins Lawn. This year's play is "As You Like It," which will run nightly from June 18 to July 7. Admission is by donation, and outside food and drink are welcome.
Another outdoor theater option is Shawnee Mission Park's Theater in the Park, which includes a full lineup of family entertainment.

At Crossroads KC on Aug. 10 is Kansas City's own Quixotic, an unbelievable dance, acrobatic and musical performance company that is currently blowing minds across the country.
As always, be sure to check in with your Kansas City Connection for more events, concerts, restaurants and places to stay cool all summer long.
— Lucas Wetzel is a writer and editor in Kansas City, Mo. Know of an upcoming event in Kansas City you'd like to see featured in Kansas City Connection? Email us about it at kcconnection@ljworld.com.