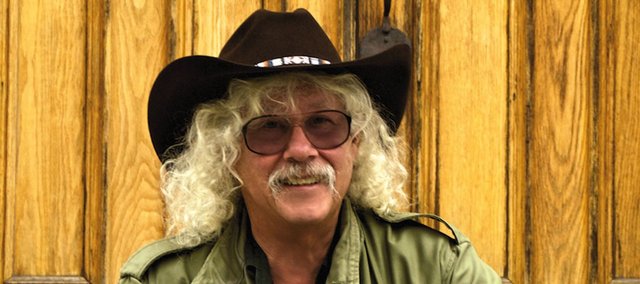 Today in Lawrence is an early-morning digest of essential and not-so-essential info to start your day in Lawrence and Douglas County. Click here for past installments.
I love the 80s
Don't we all? But you knew yesterday afternoon was too good to be true. Today's high of 56 will feel downright chilly, though at least the sun will be shining. After a low of 44 tonight, Wednesday and Thursday will bring more of the same, plus at-times-heavy thunderstorms.
Hooked on books
From evolution in Victorian England to policing in Jack the Ripper's London, 32 Kansas University faculty members recently published 36 books on such varied topics. Come celebrate their achievements at the 12th Annual Celebration of Books from 4 to 6 p.m. in the Hall Center Conference Hall, 900 Sunnyside Ave. Featured presenters will include Christina Bejarano, associate professor of political science, Gregory Cushman, associate professor of environmental history, and Keith McMahon, professor of East Asian languages and cultures. Free to attend.
Lawrence's Restaurant
OK, that's a stupid headline, but what more is there to write about Arlo Guthrie, 8 p.m. at Liberty Hall? Dude is really, really famous. Some might even call him a living legend. Tickets: $43 and up, still available here or at the box office.
Speaking of legends
He may not feature in your dinner-table conversation, but folks who know Bun B know he played an instrumental role in the history of Southern hip-hop. Today, he's a guest lecturer at Rice University, for goodness sake, and now meeting a new generation of rap fans with recent guest appearances alongside the likes of Rick Ross and 2 Chainz. 8 p.m. at the Granada, 1020 Massachusetts St. $18 at the door.
Yesterday's most-read
More April 1 events
Red Dog's Dog Days workout, 6 a.m., Allen Fieldhouse, 1651 Naismith Dr.
Big Brothers Big Sisters of Douglas County volunteer information, 5:15 p.m., 2518 Ridge Court.
Lonnie Ray's open jam session, 6-10 p.m., Slow Ride Roadhouse, 1350 N. Third St., no cover.
Lawrence City Commission meeting, 6:35 p.m., City Hall, 6 E. Sixth St.
Free English as a Second Language class, 7-8 p.m., Plymouth Congregational Church, 925 Vermont St.
Affordable community Spanish class, 7-8 p.m., Plymouth Congregational Church, 925 Vermont St.
Peace Corps Coffee Chat, 7-8:30 p.m., Henry's on Eighth, 11 E. Eighth St.
KU School of Music Faculty Artist: Forrest Pierce, composition, 7:30 p.m., Swarthout Recital Hall, Murphy Hall, 1530 Naismith Dr.
Nobel Laureate Alvin Roth: "Not for Sale! Repugnance as a Constraint on Markets," 7:30 p.m., Lied Center, 1600 Stewart Dr.
Gamer Night, 8 p.m., Burger Stand at the Casbah, 803 Massachusetts St., free.
Free swing dancing lessons and dance, 8-11 p.m., Kansas Room in the Kansas Union, 1301 Jayhawk Blvd.