Today in Lawrence is an early-morning digest of essential and not-so-essential info to start your day in Lawrence and Douglas County. Click here for past installments.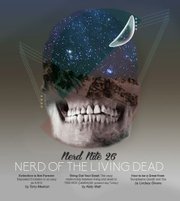 Legal or illegal?
If you're trying to make sense of the current conflict in Ukraine (and who isn't?), stop by the Malott Room in the Kansas Union, 1301 Jayhawk Blvd., at 3 p.m. The University of Kansas Center for Russian, East European & Eurasian Studies has invited representatives of four disciplines to comment on current events in Ukraine and the recent annexation of Crimea by Russia in a free discussion that will surely open your eyes.
A secret war
From 1964 to 1973, the United States dropped more than 2 million tons of ordnance on Laos in the shadow of the Vietnam War. At 6:30 tonight, the Lawrence Percolator, in the alley behind the Lawrence Arts Center, 940 New Hampshire St., will present a potluck dinner and film showing on its exhibit "Hard Rain — Living with Bombs in Laos." Lawrence artist Tommee Sherwood put together the exhibit to shed light on the United States' secret war. Lawrence.com features writer Nadia Imafidon has more in her recent profile of Sherwood and the exhibit.
'Til death do us smart
Extinction is Not Forever. Toxoplasma Gondii and You. Bring Out Your Dead. If you sense a theme here, you're right: The nerds at this month's Nerd Nite in Pachamama's ballroom, 800 New Hampshire St., are all about death. Be there or be square at 8 p.m. (doors at 7) for Nerd of the Living Dead. $1 cover, coffin not included.
Yesterday's most-read
More April 9 events
1 Million Cups presentation, 9-10 a.m., Cider Gallery, 810 Pennsylvania St.
15th Annual Haskell Safety Fair, 10 a.m.-2 p.m., Coffin Sports Complex, Haskell Indian Nations University.
University-Community Forum: The work of the Dialog Institute of the South West by Eyyup Esen, 11:30 a.m.-1 p.m., ECM Building, 1204 Oread Ave.
Big Brothers Big Sisters of Douglas County volunteer information, noon, 2518 Ridge Court.
Dole Study Group: The Brave New World of Political Communications: Lessons from the Obama Campaigns, 4 p.m., Dole Institute, 2350 Petefish Drive.
Myths, Facts, Causes, and Effects of Domestic Violence, 6-7 p.m., The Willow Domestic Violence Center, call 785-331-2034 x 104 or email bburns@willowdvcenter.org for address.
Faith Forum: Jill Jarvis, "Process, Naturalism, and Transformation," 6:30-8 p.m., Ecumenical Campus Ministries, 1204 Oread Ave.
Douglas County Commission meeting, 6:35 p.m., Douglas County Courthouse, 1100 Massachusetts St.
Lawrence Pedestrian Coalition Meeting, 7 p.m., Carnegie Building, 200 W. Ninth St.
Douglas County Amateur Radio Club, 7 p.m., Douglas County Fairgrounds, 2110 Harper St.
Jam: Hall of Famers! Jimmy "Sweet Lips" Wilson, Johnny Isom, Paul Miller, Chris Beilman, 7-9 p.m., Cutter's Smoke House, 218 E. 20th St., Eudora.
Conroy's Trivia, 7:30 p.m., Conroy's Pub, 3115 W. Sixth St.
Pride Night, 9 p.m., Wilde's Chateau, 2412 Iowa St.