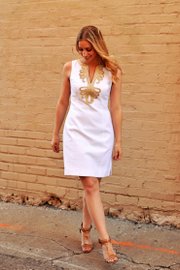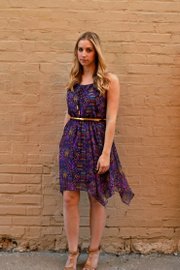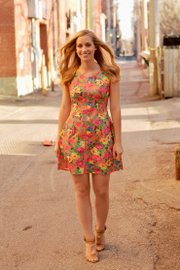 Easter is right around the corner, but don't worry, there's still plenty of time for you to find that perfect dress!
Easter attire should always be classy, but that doesn't mean you can't have fun with prints and colors.
Embrace the spring weather with a floral printed dress or a delicate lace. Pastels, prints and bright colors are all great options to don this Easter.
We found some Easter-worthy dresses that you'll definitely want to try, so take notes! Naturally, your Easter activities will dictate your outfits, so here are recommendations on what to wear for different kinds of outings.
Church
Only you can determine how casual your church environment is, but we recommend wearing a shift dress, meaning it's more structured.
One thing you need to pay attention to is to make sure it's the appropriate length. Save the mini-dresses for a Saturday night, and instead look for a tea-length (hits right in the middle of the shin), or knee-length dress.
Sleeveless is totally appropriate, but a cardigan or jacket would be a great addition.
Family Gathering
Try a fun, flowy dress for your family gathering. A belted waist keeps it casual and shows that you know how to wear accessories. We found one with a tribal print in a lightweight chiffon fabric that would be perfect for a casual family get together.
Brunch with friends
If you're heading out for brunch, go for a punchy floral frock that's bold and bright.
We styled our pick from Weaver's with wedge sandals, but you could absolutely throw on some flats or flat sandals. We love this one because it has a fun zipper and it will totally fit in with your friendly gathering.
Check out Weaver's, 901 Massachusetts St., for a variety of stylish dress options for your Easter activities!
— Emily and Elizabeth Kennedy are twin sisters and fashion bloggers who share a blog called Fashion Column Twins. Emily writes this column. They can be reached at fashioncolumnblog@gmail.com.