Thursday, August 14, 2014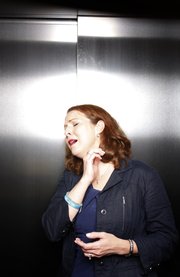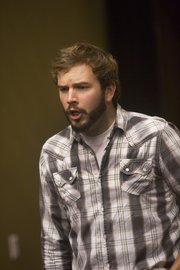 If you go
Lawrence Opera Theatre is presenting the four-day festival in association with Theatre Lawrence, 4660 Bauer Farm Drive. Here are the productions at the theater this weekend:
• 7:30 p.m. Thursday: "Mostly Mozart… But Not Really," with music from over 20 different operas and operettas. Tickets are $13 for students, and $17 for adults.
• 7:30 p.m. Friday: "Don Giovanni," full opera production. Tickets are $15 for students and $20 for adults.
• 7:30 p.m. Saturday: "A Whole L.O.T. of Rhythm," featuring music from 28 different musicals, from "Cinderella" and "42nd Street" to "Avenue Q" and "Spamalot," plus the famous "Let It Go" from "Frozen." Tickets are $13 for students, and $17 for adults.
• 2:30 p.m. Sunday: "Don Giovanni," full opera production. Tickets are $15 for students and $20 for adults.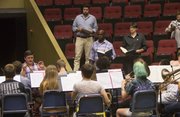 As far as live art forms go, opera isn't lacking in presence.
That is especially true in Lawrence, with 72 people involved in this year's season, says Hugo Vera, founder and artistic director of Lawrence Opera Theatre.
"It's exciting for me because what started as a bunch of us getting together and putting on a show because we didn't have anything to do in the summer has now grown into something bigger and better," says Vera, Metropolitan Opera tenor and Kansas University alumnus.
Lawrence Opera Theatre is diving into uncharted territory this summer for its five-year anniversary celebration.
As part of a four-day series of performances starting Thursday at Theatre Lawrence, the singers and instrumentalists will be putting on their first full-scale opera production, Mozart's "Don Giovanni" at 7:30 p.m. Friday and 2:30 p.m. Sunday. Tickets are $20 for adults and $15 for students.
In their adaptation, Don Giovanni is a wealthy lothario in Queens, N.Y., with the music in Italian (with supertitles for the audience) and dialogue in English. It's the first time Lawrence Opera Theatre has performed in Theatre Lawrence, and it's the first full opera the venue has hosted.
"That's the beauty of this venture," Vera says.
Vera sought out Amy Pfrimmer, a professor at Tulane University and renowned soprano, for the leading female role of Donna Anna. The two have performed in previous productions together.
"Part of our research and creative activity [as professors] is to go out and perform," says Pfrimmer, who will soon leave Lawrence to perform in France.
As Lawrence Opera Theatre's artist-in-residence this season, Pfrimmer is also teaching classes, holding private vocal coachings and acting as a well of knowledge for less experienced vocalists. As a professional singer with a long list of roles in her repertoire and an educator who is also married, Vera says, Pfrimmer has much to offer members of the company at the very beginnings of their career.
"She answers questions about being able to do all these things and balancing her life like that," Vera says.
Free State High School senior and mezzo soprano Anna Patterson says Pfrimmer is helping her in the college opera program selection process. Patterson has benefited from hearing Pfrimmer's singing style, and is eager to choose a program that encourages vibrato, or a voice effect consisting of pulsating change in pitch.
"Style-wise, Kansas is really centered around a straighter tone where there isn't a lot of vibrato involved," Patterson says. "The Kansas high school system should encourage more vibrato and operatic voices."
Tobias Wright, recent Northwestern University graduate and Kansas University alumnus, is performing with Lawrence Opera Theatre for the second time, this year as Don Ottavio in "Don Giovanni."
"In this business it takes a while for voices to develop so singers in their 20s really are considered in the emerging-artist stage," Pfrimmer says. "These singers are working, but they're in these introductory jobs, young artist positions."
Not that these early roles are any less demanding. Over two and a half weeks of the season, the rehearsal master schedule has run from 10 a.m. to 10 p.m. every day, holding sessions in Central Methodist Church, Murphy Hall practice rooms, and in the closing days at Theatre Lawrence.
"Our first rehearsal, we met each other, shook hands, and then sat in the church and sang the entire thing without rehearsing," Wright says.
They have limited time, and a very limited budget. Ninety-five percent of the cast members are volunteers.
"What we do have are tremendous resources," Wright says, praising the Lawrence resident housing him and Pfrimmer during their stay. "It's kind of cool that there is a community that loves the arts. It's cool that people have opened up for us the way that they have."
Community impact
One of two opera companies in Kansas — the other being Wichita Grand Opera — Lawrence Opera Theatre brings in singers from across the country, Vera says. With 60 live auditions in April, in addition to YouTube submissions, the company has singers not only from Kansas and surrounding states but also New York, Chicago and New Orleans.
"In the past we've had a person drive eight hours to audition for 10 minutes," he says. "We have everything from amateur singers to choral teachers to high school students, and that's something that fills the mission of Lawrence Opera Theatre."
Vera says Lawrence Opera Theatre can be credited with establishing a relationship between Lawrence's sister city of Eutin, Germany, and the Kansas University School of Music.
"The reason that happened was because someone sent a DVD of our very first performance of scenes to Eutin and they saw the amazing talent that Lawrence had," he says. "And that was the impetus for, 'hey I think we have something bigger than I thought.'"
With some members commuting to practice after eight-hour work days, Vera says, this company is only going to get bigger.
"Those people who are saying that opera is dying, that it's a dying art, and that the younger generation isn't interested, it's a lie," he says. "We are proof that it's indeed a lie because the enthusiasm that we have had is enormous."

More like this story on Lawrence.com