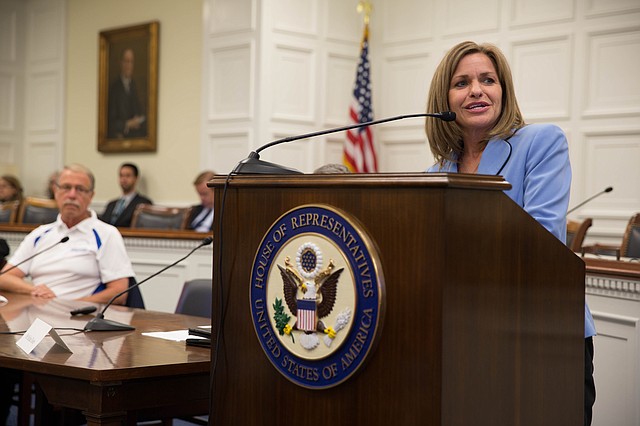 Tuesday, December 16, 2014
Today in Lawrence
is an early-morning digest of essential and not-so-essential info to start your day in Lawrence and Douglas County.
Click here
for past installments.
Cooler with wind
Today will have some morning clouds and wind, with a high of 36 degrees. The overnight low will be 24 degrees with no rain in the forecast.
Town Hall meeting
U.S. Rep. Lynn Jenkins is hosting a town hall meeting at O'Malley Beverage. Residents are welcome to come to the town hall with questions about issues concerning Kansas and the district. The town hall will be from 12:30 to 1:30 p.m. at O'Malley, 2050 Packer Court.
Government in action
Have you often wondered how city officials make their decisions? Be a part of the governmental process — attend the Lawrence City Commission meeting and see city government in action. The Lawrence City Commission meeting is at 6:35 p.m. at City Hall, 6 E. Sixth St.
More Dec. 16 events
Red Dog's Dog Days workout, 6 a.m., Allen Fieldhouse (second floor, south side), 1651 Naismith Drive.
Kaw Valley Quilters Guild - December meeting, 9:30-11:30 a.m., Plymouth Congregational Church, 925 Vermont St.
U.S. Rep. Lynn Jenkins town hall meeting, 12:30-1:30 p.m., O'Malley Beverage, 2050 Packer Court.
Adornment Holiday Art Show and Sale, 1-5 p.m., Van Go, 715 New Jersey St.
Lawrence Parkinsons Support Group, 2 p.m., First Presbyterian Church, 2415 Clinton Parkway.
Coalition on Homeless Concerns monthly meeting, 3-5 p.m., Lawrence Community Shelter, 3655 E. 25th St.
Big Brothers Big Sisters of Douglas County volunteer information, 5:15 p.m., 2518 Ridge Court.
Lonnie Ray's open jam session, 6-10 p.m., Slow Ride Roadhouse, 1350 N. Third St., no cover.
Eudora Parks and Recreation hayrack rides to view Christmas lights, starting 6:30 p.m., Eudora Community Center, 630 Elm St., Eudora.
Concert: Levi Stephens, 7 p.m., Washburn University, 1700 SW College, Topeka.
Free English as a Second Language class, 7-8 p.m., Plymouth Congregational Church, 925 Vermont St.
Affordable community Spanish class, 7-8 p.m., Plymouth Congregational Church, 925 Vermont St.
Gamer Night, 8 p.m., Burger Stand at the Casbah, 803 Massachusetts St., free.
Slideshow photography group, 8 p.m., Gaslight Gardens, 317 N. Second St.
Free swing dancing lessons and dance, 8-11 p.m., Kansas Room in the Kansas Union, 1301 Jayhawk Blvd.