When I visit other cities, one of my favorite pastimes is browsing secondhand stores, antique shops or any other place I can find castoff treasures and well-worn trinkets. Leafing through old maps and trying to divine the mysterious backstory of curious old artifacts is a lot like visiting a museum.
Here in my hometown of Kansas City, however, it can be a little difficult to find places that offer the same sense of novelty and discovery. One pleasant exception is Urban Mining, a vintage market in the historic Meyer Building at 3923 Main St.
Urban Mining is open the first Thursday through Sunday of each month, including this coming weekend, from 5 p.m. to 9 p.m. Thursday, 9 a.m. to 9 p.m. Friday, 9 a.m. to 6 p.m. Saturday, and noon to 5 p.m. Sunday, at which point everything is 10 percent off.
The vendors in the two-story building offer affordable furniture, decorations, artwork, books and all kinds of other odd objects. There's a good turnover in items for sale each month, too, so be prepared to be shoulder to shoulder with other treasure hunters. For more details visit urbanminingvintage.com.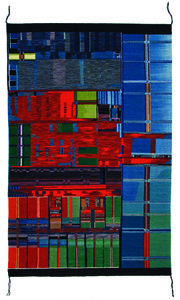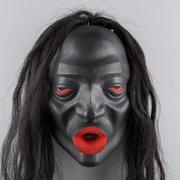 After your visit, hop across the street to Oddly Correct, a boutique coffee shop and roasterie that grew from a small operation in Gregory Kolsto's garage to one of the leading independent roasters in the city. I've mentioned Oddly Correct before, but thought a reminder was in order since we were in the neighborhood. The coffee shop also recently started stocking donuts from Hana's, a KCK operation that does a killer chocolate-frosted old fashioned. Oddly Correct is open every day from 7 a.m. to 3 p.m. except Sunday.
American Indian art
A little closer to Lawrence, on the Johnson County Community College Campus, the Nerman Museum is currently presenting an outstanding exhibit of Contemporary American Indian artwork.
The exhibit includes works by 43 artists from different cultural and geographic backgrounds, incorporating historical Native American themes and craftwork into some unconventional, modern manifestations.
The Nerman Museum is open 10 a.m. to 5 p.m. Tuesday, Wednesday, Thursday and Saturday; 10 a.m. to 9 p.m. Friday and noon to 5 p.m. Sunday, and is free to the public. The exhibit runs through May 18.
First Fridays
In the Crossroads neighborhood south of downtown, the First Fridays art walk will give visitors a chance to check out dozens of gallery spaces. If you're not sure where to start, consider checking out the Sherry Leedy Contemporary Art Gallery at 2004 Baltimore Ave., which is currently presenting a group show with works by artists including painter Warren Rosser and sculptor/mixed-media artists Chris Gustin and Arnie Zimmerman. If you'd rather not contend with the crowds, the gallery is also open from 11 a.m. to 5 p.m. Tuesday through Saturday.
Concerts
On Wednesday, Southern rockers Kings of Leon will be at the Sprint Center on for their Mechanical Bull tour. Tickets are $27.50 and up at sprintcenter.com.
Those with more refined sensibilities should check out acclaimed Brazilian pianist Arnaldo Cohen, who will be playing a repertoire of Liszt, Ravel, Bach and Beethoven at the Folly Theater (300 W. 12th St.) at 8 p.m. Saturday. Tickets cost $25 and up at follytheater.com.
Mardi Gras eats
It's also Mardi Gras week, and while information about celebrations and parades is somewhat nebulous (the area "Crewes" tend to operate behind masquerade masks of secrecy), you'll find guaranteed satisfaction in the Cajun cuisine of Lagniappe, Nica's Cajun Kitchen.
Formerly Nica's 320, the re-imagined restaurant at 320 Southwest Blvd. now offers the complete package of New Orleans decadence, from blue crab beignets and blackened redfish to several varieties of jambalaya.
Perusing the cocktail list will make you want to go on a bender, whether it's the Ramos Gin Fizz (made with egg white) or one of the absinthe-kissed libations. Lagniappe is open from 4 p.m. to 10 p.m. Tuesday through Thursday and from 3 p.m. to 11 p.m. Friday and Saturday. Check out a full menu at cajunkc.com.
If that all sounds a little rich for your blood, head down to Beignet, the restaurant's companion outpost, which sells both savory and sweet beignets and sides at modest prices. Beignet is open from 9 a.m. to 4 p.m. all week, opening an hour earlier on Friday and Sunday, and at 6 a.m. on Saturday. Visit beignetkc.com for a full menu.
— Lucas Wetzel is a writer and editor from Kansas City, Mo.