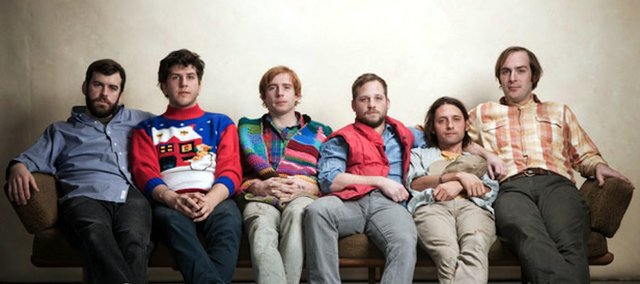 Today in Lawrence is an early morning digest of essential (and not-so-essential) info to start your day in Lawrence and Douglas County.
Feels like ... summer?
Whoa, this is no misprint: The National Weather Service in Topeka is predicting a high of 73 for the Lawrence area today. Balmy, humid, a little breezy; all in all an awesome way to start the week. Low of 38 tonight, then more 70s coming Tuesday.
'Freedom' flick
Launching their historic struggle in 1961, hundreds of Civil Rights activists called Freedom Riders challenged the racial segregation of the American interstate system by traveling together in small interracial groups and sitting where they chose on buses and trains. Follow their journey with a documentary film of the same name at 2:30 p.m. at the Dole Institute, 2350 Petefish Drive. The screening's free.
Insurance questions
Still struggling to wrap your head around the ins and outs of the Affordable Care Act? At 5:30 tonight, a group of local health partners is hosting a free town hall in the Lawrence Memorial Hospital auditorium to inform the community about new insurance requirements. For more info, email info@heartlandhealth.org.
Dog's day
At 8 p.m., celebrated Pennsylvania rock band Dr. Dog will perform at Liberty Hall, 644 Massachusetts St. Their latest album, "B-Room," debuted in October to critical acclaim. As of this writing, a few tickets are still available for the show. Doors open at 7. Lawrence.com features writer Nadia Imafidon recently chatted with the band.
Yesterday's most-read
More March 10 events
Sacred Singing, 5:30-6:30 p.m., Ecumenical Campus Ministries, 1204 Oread Ave.
North Lawrence Improvement Association Meeting, 7 p.m., Peace Mennonite Church, 615 Lincoln St.
Lawrence Board of Education meeting, 7 p.m., school district headquarters, 110 McDonald Drive.
Eudora City Council meeting, 7 p.m., Eudora City Hall, 4 E. Seventh St.