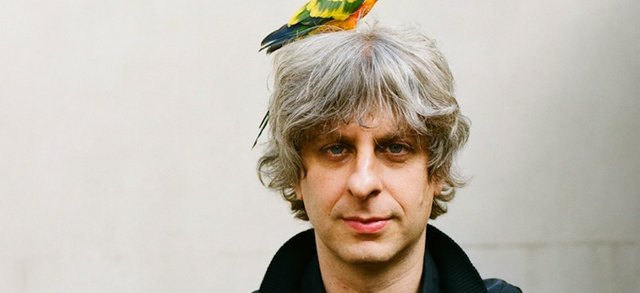 Wednesday, March 12, 2014
Today in Lawrence is an early morning digest of essential (and not-so-essential) info to start your day in Lawrence and Douglas County.
Double play
Get a classical education on the Kansas University campus by paying a visit to the Spencer Museum of Art, 1301 Mississippi St., at 3 this afternoon. Susan Goldenberg, a violinist with the Kansas City Symphony, and William Goldenberg, distinguished professor of piano at Northern Illinois University, will perform selections of classical and contemporary music from around the world, including a special piece inspired by artist James Turrell. The program runs an hour long.
Triple play
At 8 p.m., The Raven Bookstore, 6 E. 7th St., will host a free reading with a trio of authors from their new work, "Echoes from the Prairie." Lucy Price, a professor at Baker University, Mary McCoy, a native of rural Kansas City, and Lawrence's own Sherry Williams are the lineup. Books will be on sale, with a signing after the reading.
Quadruple play?
No, there's only one Mike Gordon, bass player extraordinaire and founding member of Phish. At 8 p.m., he brings his band to Liberty Hall, 644 Massachusetts St., which somehow manages to be the place to be for more than a few awesome concerts this week. $25 general admission. Doors open at 7.
Winter returns
So much for the endless summer. After two unbelievably beautiful days, we're back in the 40s, with an overnight low of 28 and winds gusting up to 21 mph. On the bright side: If Mother Nature cooperates, tomorrow will bring three more days of spring-like weather.

'Killer Pizza'
And finally, a couple Lawrence filmmakers have launched a Kickstarter to fund a new horror movie starring legendary (notorious?) actor Ron Jeremy. No, seriously. As of this writing, they're already making progress toward their $65,000 goal to shoot and produce "Killer Pizza" in and around the #lfk. Check out the tweet of the day for more info.
Yesterday's most-read
More March 12 events
Independence, Inc. presents: Social media and use of technology by people with disabilities, 7:30-8:30 a.m., The Eldridge Hotel, 701 Massachusetts St.
1 Million Cups presentation, 9-10 a.m., Cider Gallery, 810 Pennsylvania St.
University-Community Forum: The Future of Headquarters by Steve Lopes, Interim Director Headquarters Counseling Center, 11:30 a.m.-1 p.m., ECM Building, 1204 Oread Ave.
Big Brothers Big Sisters of Douglas County volunteer information, noon, 2518 Ridge Court.
Dole Study Group: The Brave New World of Political Communications: Lessons from the Obama Campaigns, 4 p.m., Dole Institute, 2350 Petefish Drive.
Faith Forum: Joanna Harader, Pastor of Peace Mennonite Church, dinner 6:30 p.m., presentation 7-8 p.m., ECM Building, 1204 Oread Ave.
Douglas County Commission meeting, 6:35 p.m., Douglas County Courthouse, 1100 Massachusetts St.
KU School of Music Scholarship Concert, 7 p.m., Helzberg Hall, Kauffman Center for the Performing Arts. 1601 Broadway Blvd, Kansas City, Mo.
Lawrence Pedestrian Coalition Meeting, 7 p.m., Carnegie Building, 200 W. Ninth St.
Douglas County Amateur Radio Club, 7 p.m., Douglas County Fairgrounds, 2110 Harper St.
Ballroom/Latin Dance Class, 7-8:30 p.m., Big Six Room, Eldridge Hotel, 701 Massachusetts St. (No partner needed.)
Conroy's Trivia, 7:30 p.m., Conroy's Pub, 3115 W. Sixth St.
Pride Night, 9 p.m., Wilde's Chateau, 2412 Iowa St.