As the summer movie season becomes more and more crowded, Hollywood's tentpole movies have started crowding into the spring. As such, this year's spring crop — with its epic adventures, superheroes, and young adult franchises — looks suspiciously like summer. Here's what movie fans have to look forward to this spring:
"Muppets Most Wanted"
(March 21)
After a successful relaunch of the Muppets franchise in 2011 by Disney, the studio presses on with the same producer-director-songwriter team, but minus Jason Segel. It's a European caper-heist flick with a Kermit look-alike as the world's No. 1 criminal and Ricky Gervais as his henchman. Ty Burrell and Tina Fey co-star, so everything seems to be in place for another irreverent family romp.
"Divergent"
(March 21)
Summit Entertainment is hoping that Veronica Roth's best-selling trilogy of books about teenagers growing up in a dystopia will become the next "Hunger Games."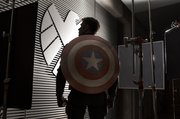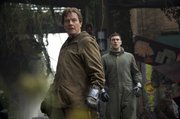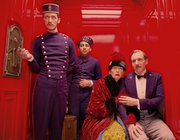 Growing pains are again elevated to life-and-death situations, as Shailene Woodley portrays a girl who doesn't fit into any of the five factions of society that divide people in a near-future Chicago. There's a lot riding on its success as the sequels are already being planned.
"Noah"
(March 28)
If you were to pick a director to helm a risky $130 million Biblical epic, Darren Aronofsky probably isn't the first name that would come up. But after his success with the hallucinatory "Black Swan," Paramount green-lit this adventure starring Russell Crowe as the tortured soul who must put together an ark to escape the flood.
The studio tested several different early cuts of the unfinished film, and eventually relinquished final cut to the director, who is hoping that religious moviegoers embrace his sure-to-be unique interpretation of the story.
"Captain America: The Winter Soldier"
(April 4)
Marvel's plan for expanding its connected universe includes exploring its stable of characters within different genres, which is why the new Captain America movie looks more like a conspiracy thriller — co-starring Robert Redford! — than a superhero movie.
Anthony and Joe Russo, known for directing episodes of "Community" and "Arrested Development," were looked at as strange choices to direct, but Marvel is so happy with the finished product that they've hired the brothers back for the sequel.
"The Grand Budapest Hotel"
(April 4)
It is probably the surprise success of "Moonrise Kingdom" in 2012 that caused Fox Searchlight to release Wes Anderson's follow-up this spring.
The cult director's art-house sensibilities attract a very different crowd than the standard studio fare, so it's a bit of counter-programming to offer up an ensemble tragicomedy starring Ralph Fiennes as a world-famous hotel concierge in a pre-WWII Eastern European country.
Not surprisingly, the early buzz is strong. It comes to Liberty Hall on April 4.
"Rio 2"
(April 11)
This computer-animated sequel moves the action of the 2011 hit (no, I haven't seen it either!) from big-city Rio de Janeiro to the Amazon rainforest.
A talking macaw named Blu (voiced by Jesse Eisenberg) moves his wife (Anne Hathaway) and three baby birds to this threatened habitat, only to be followed by his arch-nemesis, an evil cockatoo (Jemaine Clement).
"Transcendence"
(April 18)
Johnny Depp is a technologist who becomes something more than human in this artificial-intelligence thriller directed by Oscar-winning cinematographer Wally Pfister ("Inception"). Christopher Nolan is executive producer on the movie, which was previously on The Black List of the best unproduced scripts in Hollywood.
"The Amazing
Spider-Man 2"
(May 2)
Andrew Garfield returns as the titular web-slinger in the sequel to the 2012 reboot of the series.
With Jamie Foxx as Electro, Paul Giamatti as The Rhino and Dane DeHaan as the Green Goblin, one can only hope that it doesn't suffer from the same problem as "Spider-Man 3," which buckled under the weight of too many villains.
"Chef"
(May 9)
After two "Iron Man" films and the action-oriented "Cowboys & Aliens," Jon Favreau returns to comedy with his new indie passion project.
Favreau wrote, directed and stars in this movie about a chef from Miami who runs a food truck and gets re-acquainted with his ex-wife (Sofia Vergara). Robert Downey Jr. and Scarlett Johansson again team up with Favreau in co-starring roles, along with Dustin Hoffman.
"Neighbors"
(May 9)
Seth Rogen and Rose Byrne are new parents when a hard-partying fraternity headed by Zac Efron moves next door in this R-rated comedy from director Nicholas Stoller ("Forgetting Sarah Marshall").
It's being billed as "from the guys who brought you 'This is the End,'" but Rogen and his writing partner Evan Goldberg are only credited as producers here, so beware.
"Godzilla"
(May 16)
After Warner Bros. saw VFX professional/director Gareth Edwards' low-budget directorial debut "Monsters," it recognized he was the man with the right vision to reboot a franchise that last laid 200 eggs in Madison Square Garden.
Disregarding that 1998 Matthew Broderick disaster completely, this new version features Bryan Cranston as a nuclear physicist, and the neo-classic CGI redesign of Japan's iconic kaiju monster has fans everywhere excited.