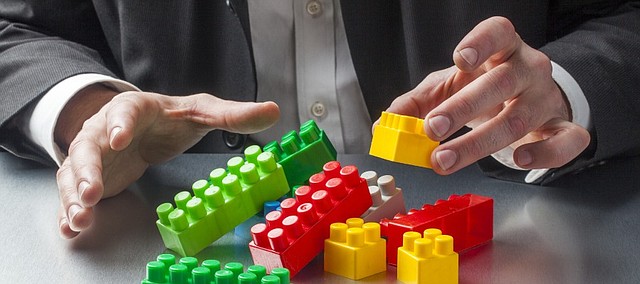 Today in Lawrence
is an early-morning digest of essential and not-so-essential info to start your day in Lawrence and Douglas County.
Click here
for past installments.
Showers later
Today calls showers in the evening. The high is forecast for 66 degrees. The winds will from the south-southwest at 20 mph. The low tonight will be 45 degrees. The warmer temps will continue through the week, in the 50s and 60s.
Legos for grown-ups
Are you jealous of all the Lego sets you buy for the children in your life? Do you miss the creativity you had as a kid playing with Legos? Come to the library auditorium and play Legos with like minded grown-ups. There will be some Legos on hand, but feel free to bring your own. The Grown-up Lego Club meets from 7 to 8:30 p.m. at the Lawrence Public Library, 707 Vermont St.
Lecture on Haiti
Amy Wilentz, journalist, author and expert on the politics and culture of Haiti, will lecture on "Haiti: Tragedy and Hope" as part of the Hall Center for the Humanities' 2014-2015 Humanities Lecture Series. The event is free and open to the public. "Haiti: Tragedy and Hope" is at 7:30 p.m. at Woodruff Auditorium in the Kansas Union, 1301 Jayhawk Blvd.
Yesterday's most-read
More Nov. 3 events
Reception to welcome Christina McClelland, new City of Lawrence Director of Arts and Culture, 5:30-6:30 p.m., Lied Center Pavilion, 1600 Stewart Drive.
Live country music, 6:30-9 p.m., Wayne and Larry's, Hillcrest Shopping Center, Ninth and Iowa streets.
Lecompton City Council meeting, 7 p.m., Lecompton City Hall, 327 Elmore St., Lecompton.
Baldwin City Council meeting, 7:30 p.m., City Hall, 803 S. Eighth St.
Organ Recital: Sarah Holland, 7:30 p.m., Bales Organ Recital Hall, 1600 Stewart Drive.