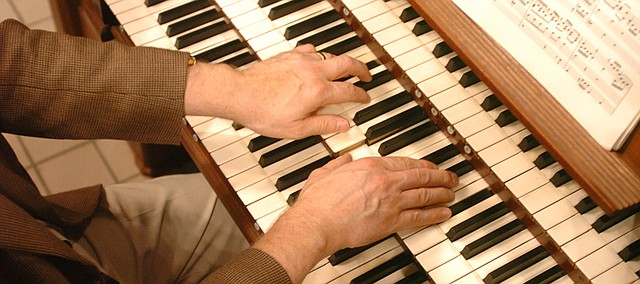 Monday, November 10, 2014
Today in Lawrence
is an early-morning digest of essential and not-so-essential info to start your day in Lawrence and Douglas County.
Click here
for past installments.
Enjoy it while you can
Some clouds in the morning will give way to mainly sunny skies in the afternoon. The high will be 69 degrees, and the overnight low will be 43 degrees. But brace yourselves: The temperatures will drop on Tuesday to a high of 40, and on Wednesday to a high of 34, with overnight temperatures in the teens.
Book reading
Dee Miller will have a reading and discussion on her book "Just Following Orders," 1:30 p.m., First United Methodist Church, 946 Vermont St. Miller's book depicts events following Quantrill's raid on Lawrence. This is Miller's first young adult historical fiction book and she will discuss the background and read excerpts from the book.
School of music
The KU School of Music's Student Recital Series features Song Yi Park playing the organ at 7:30 p.m. at the Bales Organ Recital Hall, 1600 Stewart Drive. The KU Wind Ensemble is also playing at 7:30 p.m. at the Lied Center, 1600 Stewart Drive. The student recital is free, and the Wind Ensemble show costs $8 for adults, $6 for seniors and students.
Yesterday's most-read
More Nov. 10 events
Marine Corps Birthday Celebration with Kansas Supreme Court Chief Justice Lawton Nuss, 10:30 a.m., Dole Institute, 2350 Petefish Drive.
Adventures in Japanese Tendai Buddhism: What a Textual Scholar Has Learned from Material Culture, 5:15-6:15 p.m., Spencer Museum of Art, 1301 MIssissippi St.
Lawrence Board of Education meeting, 7 p.m., school district headquarters, 110 McDonald Drive.
Eudora City Commission meeting, 7 p.m., Eudora City Hall, 4 E. Seventh St.
Panel Discussion: Oppression or Protection? The Militarization of Police in America, 7:30 p.m., Dole Institute, 2350 Petefish Drive.