Wednesday, October 1, 2014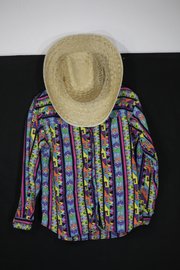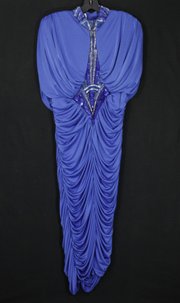 October has arrived, and Halloween season has arrived with it.
I'm not a fan of haunted houses and scary movies, but it's hard to not love a holiday based around costumes and candy. Finding the perfect Halloween costume can be pricey, but fear not — I have some tips to help you do Halloween costume shopping on the cheap.
Shop vintage and secondhand
Some people plan out their Halloween costumes months in advance while others need a little inspiration in the weeks before the big day. Either way you plan, a thrift store or secondhand vintage shop will save you money when you piece together a Halloween ensemble.
If you already know what you want to be, instead of buying a prepackaged Halloween costume think about the items you need for the costume and search for them in a thrift store. A 30-minute trip to the Goodwill, 2200 W. 31st St., or The Salvation Army, 1601 W. 23rd St., could save you up to $50 when compared with a prepackaged costume.
If you don't know what you want to be, visit a secondhand store for inspiration.
I recently took a trip to Wild Man Vintage, 939 Massachusetts St., where I found a limitless amount of costume ideas.
A $12 western shirt paired with a $12 cowboy hat makes a perfect cowgirl costume. You can also find an array of '80s bridesmaid and prom dresses that make instant costumes.
Old uniforms and team shirts can also provide the base for a costume. Wild Man Vintage has a handful of bowling shirts for less than $14. You can couple the bowling shirt with some '50s-style skinny jeans and bowling shoes. Add some teased hair and you have a complete costume.
Put a wig on it
Costume shops like Party America, 1441 W. 23rd St., and Spirit Halloween, 1519 W. 23rd St., have variety of wigs. While some wigs will cost you $30 or more, you can find several in the $10 to $20 range.
Be creative and let the wig become the springboard for your costume idea. For instance, if you wear a pink bob wig with a pink sweatshirt and sweats, you can add a white letter S on the sweatshirt and poof! You're a Skittle.
From old lady wigs to afros, there are endless possibilities for these affordable, wig-based costumes.
Scan the clearance section
If you absolutely can't find any inspiration to create a costume of your own, Spirit Halloween has a clearance section with discounted costumes. In their clearance section you will find costumes such as a "Naughty Nun" and a Powerpuff Girls adult costume for $19.99.
Plan for next year
As always, my suggestion for saving the most money is to plan and shop ahead of time. Start thinking Halloween 2015 on Nov. 1. Nearly every store marks down their Halloween costumes and decor the day after Halloween.
— Arley Hoskin is a writer, mom and avid bargain shopper.