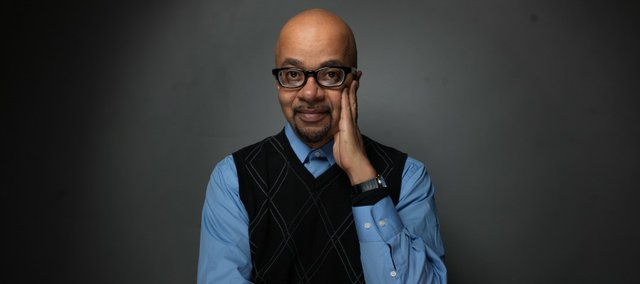 Wednesday, October 22, 2014
Today in Lawrence
is an early-morning digest of essential and not-so-essential info to start your day in Lawrence and Douglas County.
Click here
for past installments.
Royal blue skies
Once again, Mother Nature is smiling on us. Maybe it's for the World Series; maybe we're just lucky. Either way, we'll take it. Today will see sun and a few passing clouds. The high will be around 75 degrees, and the winds will be from the south-southeast at 10 to 15 mph. Tonight, there will be some clouds early with showers likely after midnight, and a thunderstorm is possible. The low will be 57 degrees and the chance of rain is 60 percent.
King of games
World Series game night means finding the perfect place to watch the boys in blue. It's a special occasion, so your regular living-room recliner may not do. If you want to get right in the mix, hop on the highway and got to Kansas City for a watch party, or stay close and head to one of Lawrence's sports bars, pubs or restaurants to have a bite, have a drink and cheer for the Royals!
Renew your energy
Stretch your body as well as your mind with Yoga @ the Library! Join us for an energizing yoga session in our auditorium. All skill levels are welcome. Bring a yoga mat if you have one. The yoga session is from 5:30 to 6:30 p.m. at the Lawrence Public Library, 707 Vermont St.
Author reading
James McBride, the reigning winner of the National Book Award for fiction, will bring his signature blend of words and music to Lawrence with a reading of his most recent work, "The Good Lord Bird." The free tickets are gone for the event, but showing up at 7:15 p.m. may snag you a seat. At 7:30 p.m. at Liberty Hall, 644 Massachusetts St.
Yesterday's most-read
More Oct. 22 events
1 Million Cups presentation, 9-10 a.m., Cider Gallery, 810 Pennsylvania St.
Big Brothers Big Sisters of Douglas County volunteer information, noon, 2518 Ridge Court.
ECM University-Community Forum: Science and Religion, noon-1 p.m., ECM Building, 1204 Oread Ave.
Fall 2014 Study Groups: Behind the Byline: Political Journalists on the Midterm Election, 4-5:30 p.m., Dole Institute, 2350 Petefish Drive.
Steak/Salmon Night, 5-7:30 p.m., Eagles Lodge, 1803 W. Sixth St.
Douglas County Commission meeting, check website at http://www.douglas-county.com for meeting time, Douglas County Courthouse, 1100 Massachusetts St.
American Legion Bingo, doors open 4:30 p.m., first games 6:45 p.m., snack bar 5-8 p.m., American Legion Post #14, 3408 W. Sixth St.
War Termination – Compare and Contrast Vietnam to Afghanistan and Iraq, 7 p.m., Dole Institute, 2350 Petefish Drive.
KU Jazz Combos I-VI, 7 p.m., Lawrence Arts Center, 940 New Hampshire St.
Ballroom/Latin Dance Class, 7-8:30 p.m., Big Six Room, The Eldridge Hotel, 701 Massachusetts St. (No partner required.)
KU School of Music Visiting Artist Series: Jarrod Williams, tuba, 7:30 p.m., Room 130, Murphy Hall, 1530 Naismith Drive.
Conroy's Trivia, 7:30 p.m., Conroy's Pub, 3115 W. Sixth St.
Lawrence Public Library Presents National Book Award Winner James McBride, 7:30 p.m., Liberty Hall, 644 Massachusetts St.
Pride Night, 9 p.m., Wilde's Chateau, 2412 Iowa St.