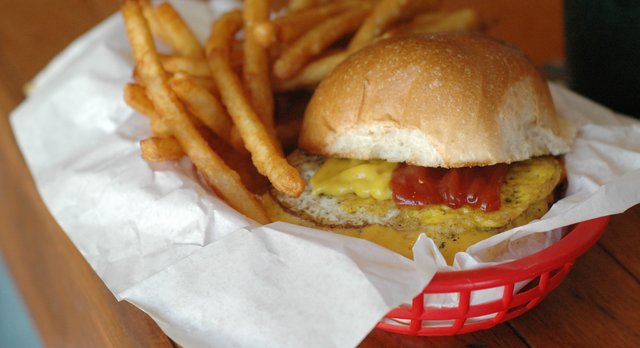 Wednesday, September 17, 2014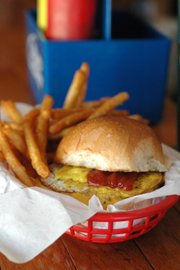 With its 1/3-pound beef patty, American cheese and fried egg on a buttery bun, Lawrencians have loved the Woo Burger since West Coast started serving it in the late 1980s. If you think it sounds a little like a certain other famous Lawrence egg-burger at a certain other famous Lawrence watering hole, you're right — the Woo is a descendent of the original version of the Wang Burger at the Wagon Wheel Cafe.
When John Wooden (aka Dr. Woo, not the legendary UCLA basketball coach) owned the Wheel many years ago, it served a burger with a fried egg on it, West Coast co-owner Bob Gruenwald said. Wooden was a friend and mentor to West Coast, too, so "we decided we would kind of continue the tradition," Gruenwald said.
Where to get it: West Coast Saloon, 2222 Iowa St.
What you'll pay: $8.50
Try it with: Fries and ketchup. This is the kind of burger that is best kept simple.
Also on the menu: The Western Burger (with cheddar, bacon, onions and Bum Steer BBQ sauce), pork tenderloin sandwich, Philly cheese steak, hot dogs, nachos and other bar fare.
— Off The Beaten Plate highlights some of the more exotic, oddly named or inventively concocted dishes from local menus. Know of an offbeat item we should check out? Email reporter Sara Shepherd at sshepherd@ljworld.com. Follow her at Twitter.com/saramarieshep.