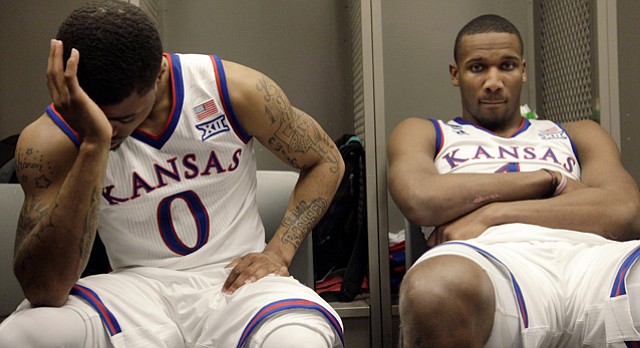 Famous 20th century war photographer Robert Capa said, "If your pictures aren't good enough, you're not close enough." The trouble is, it's not always true.
Tightly cropped images can eliminate important information or context from the image. Getting close may lead to visually stronger photos but at what expense? What is the photographer selectively leaving out?

Photo Gallery
Behind the Lens: Peripheral vision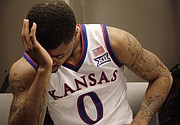 This gallery of photographs demonstrates both narrow and wider perspectives on a subject.
Recently I read an article titled "The Rules of Photojournalism Are Keeping Us From the Truth" by Donald Weber. Weber is a World Press Photo juror and a member of the VII photo agency. One aspect of the article mentions the photographer's subjective approach to a subject.
Weber writes, "Photographers choose where their frame goes. They selectively choose what the audience will see, will believe. Right off the bat, any individual image is deceptive, because there is no peripheral vision. Peripheries provide the greater context." Weber further suggests that the typical photojournalistic "style" leans toward images that rely heavily on aesthetics and technique at the loss of storytelling.

I was thinking about this article while crouched on the floor at the feet of Kansas University basketball players Frank Mason III and Wayne Selden Jr. We were in a small locker room in Omaha after the Jayhawks' loss to Wichita State in the NCAA Tournament. Two dozen reporters and cameramen were shoulder-to-shoulder surrounding me. I was attempting to identify and frame a clean, iconic photograph of dejected players. Did I mention I was really close? It occurred to me that what I was working to capture told only part of the story. Might a reader be more interested in the larger scene of a chaotic locker-room?
There isn't always a right or wrong way to photograph a subject. But I agree that visual storytelling may not be in the reader's best interest when the photographer puts technical and aesthetic qualities above everything else.
A gallery of photographs accompanying this column broadens the periphery on a selection of photographs. See for yourself how different framing and a photographer's approach interprets the scene.
— Chief Photographer Mike Yoder can be reached at 832-7141.