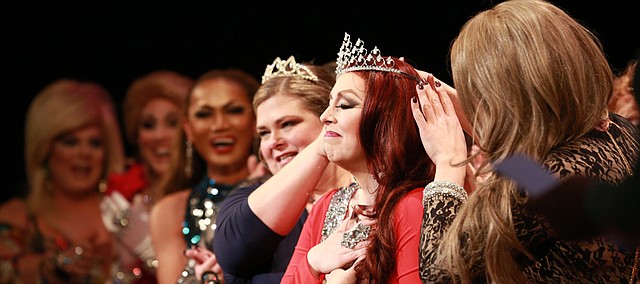 Originally published January 27, 2015 at 6:01 p.m., updated January 27, 2015 at 10:32 p.m.
When Becca Burns, director of volunteer services at The Willow Domestic Violence Center, 1920 Moodie Road, performed in Saturday night's Transformations Charity Gala, there wasn't a dry eye in the house, said Joan Schultz, the center's executive director.
Photo Gallery
Party Pix: Transformations Charity Gala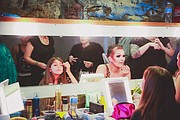 This year's Transformations Charity Gala was held Jan. 24, 2015 at Liberty Hall. The pageant featured 10 women competing on behalf of local charities. Photos by Ailecia Ruscin of Oh Snap! Photography. See more photos from Transformations at ohsnaphoto.com.
"It was a real show stopper," Schultz said. "She signed to the song 'Beautiful' and then 10 participants came out carrying signs saying things like 'I'm a sissy' and 'I dress weird,' harmful words. And at the end they put those signs down, placed their foot on them and all of them signed 'we are all beautiful.'"
Each contestant in the gala represented a local charity, all in competition for first prize, a $10,000 donation to their charity. Burns was crowned the gala's winner.
She said she was honored to win the competition and overwhelmed by the community's support for the center.
"Ten thousand dollars makes a huge impact in terms of the survivors we serve and the services we can offer," Burns said. "It's going to make some tremendous changes and do a lot of good."
The donation money will largely go to the organization's Safety and Awareness For Everyone program, Burns said. The program focuses on preventing youth dating violence.
"Between learning sign language for the song and teaching 10 backup people the signs and the choreography, it was pretty intensive, but it was an incredibly rewarding process," she said.