Thursday, January 29, 2015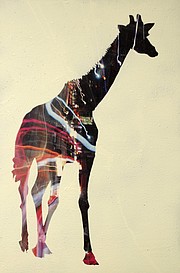 The Bourgeois Pig
The Bourgeois Pig, 6 E. Ninth St., will debut "Life in the Urban Jungle" this Final Friday. The show features the work of Erok Johanssen, a Lawrence-based mixed-media artist.
As a member of the Fresh Produce Art Collective, Johanssen has shown in and curated more than 75 shows from Lawrence to Paris. His work combines the color and energy of graffiti (where he got his start as an artist) with the "more representational images produced through photography."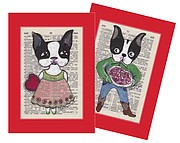 Phoenix Gallery
In a nod to Valentine's Day, the Phoenix Gallery will host "It's Sweet to be Local," a joint celebration between the gallery (825 Massachusetts St.), the Raven Book Store, Mass Street Sweet Shop and Z's Divine Espresso.
The event will feature nine local artists — including Liza MacKinnon, Bob Gent and Rachael Sudlow — and several pieces created especially for the Valentine season, plus live music by Tyler Gregory.
The Raven will also be on hand with books and "other items to celebrate the season." Mass Street Sweet Shop and Z's Divine Espresso will supply Valentine treats, coffee and more samples.
Henry's Coffee Shop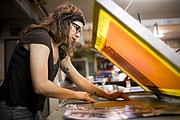 Henry's wants to "warm your soul" this Final Friday with art, hot apple cider and free massages. A winning combination, no?
From 6 to 9 p.m., stop by the coffee shop (11 E. Eighth St.) for the "Just a Taste" reception. Works by 16 local artists (including SeedCo Studios director Jeromy Morris and Leslie Kay, owner of LFK Press) will be on display.
After taking in some art, relax with a sample massage from Chelsi Reed of Mass Relaxation.
Griffith Payments + Harbortouch
Griffith Payments + Harbortouch (801 1/2 Massachusetts St., Suite 2) will display the works of Robert Lambert in its first-ever Final Friday show.
A limited edition of Lambert's Fine Art Digital Prints will be available for purchase on that Friday, and hors d'oeuvres and beverages will be served.
The New York City-based artist has been featured in publications like Rolling Stone and Harper's Bazaar, and has shown his work in New York City and Amsterdam. Originally a photographer, Lambert now works in oils and mixed-media paintings.
Lawrence Percolator
Just in time for Valentine's Day, the Percolator (913 Rhode Island St.) will kick off "The Love Show" this Final Friday.
Organizers behind the show, now in its third incarnation, asked the community to submit work built around the theme of love. Last year's event featured nearly 80 artists of different ages and skill levels.
Singer-songwriter Matt Williams will provide some opening-night tunes.
SeedCo Studios
If you haven't made it out to SeedCo's new location at 720 E. Ninth St., mark your calendar for the space's open studios and resident group exhibition.
Come by anytime between 6 and 9 p.m., and check out the work of nearly 20 resident artists, including ceramicist Kyla Strid, painter Kate Larson and SeedCo manager Jeremy Rockwell.