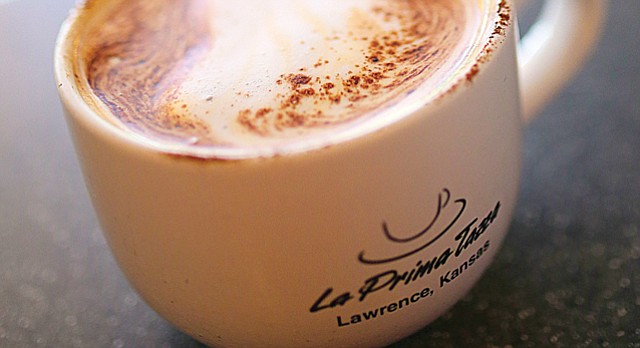 638 Massachusetts St. • (785) 832-2233
La Prima Tazza has a lot to celebrate these days.
In addition to its Best of Lawrence recognition, the first and oldest gourmet coffee shop in town is turning 25 this year, and Rob Schulte couldn't be happier.
"It feels terrific — especially since I took over as manager less than a year ago — seeing that people love this place so much and they want everyone else to know they love it," Schulte says.
The shop, which boasts nearly 20 varieties of coffee, is a coffee lover's dream, attracting everyone from hipsters, college students, townies and the business community.
"Everyone can come here, and whatever time they come, it's a different spot," Schulte says. "From the students who come at 8 o'clock to closing time for studying to the Saturday morning workout crew who comes in to re-energize to the people who hang out here to read — you can make it anything you want."
La Prima Tazza's cacao blend and Ethiopian coffees remain best-sellers, while the Peruvian iced coffee, once found only on the shop's secret menu, is starting to pick up steam.
When it comes to specialty drinks, there's no topping the popular Grasshopper, a crème de menthe-flavored beverage that can be ordered hot or iced. You'll find it, along with other La Prima Tazza classics, listed on the large chalkboard menu.
"You can always come in and find something new," Schulte says.
---
Best of Lawrence 2015
More like this story on Lawrence.com