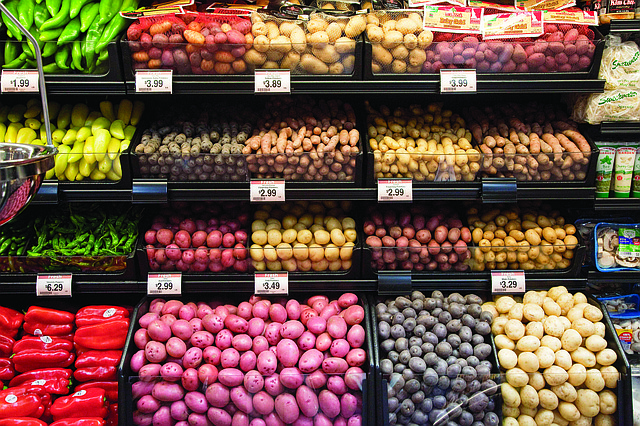 Dillons
1740 Massachusetts St. • (785) 842-2942
3000 W. Sixth St. • (785) 843-0652
1015 W. 23rd St. • (785) 841-3366
4701 W. Sixth St. • (785) 838-0100
The red cursive logo is a familiar one around town. Voted best grocery, Dillons, with its four locations in Lawrence, offers quality as well as quantity.
The strategy for success at Dillons is a customer-first mantra.
"We have learned to grow by continuing to listen very closely to what our customers want and adapting and changing based on their feedback," says Dana Knott, Dillons customer communications manager.
Knott says offerings like sushi, freshly brewed Starbucks coffee and gourmet cheeses are all examples of identifying and responding to consumer trends.
Focusing on the customer is what makes Dillons a Lawrence favorite, Knott says, and it's the store associates who make that difference.
"Our associates really try to focus on meeting or exceeding what our customers want, whether that be a dinner for a special occasion, flowers or a birthday cake," she says.
Dillons opened its first store in Lawrence in 1960 at its current Massachusetts Street location. In 2012, the building was torn down and replaced with a modernized store.
The other three Dillons stores in town, at Sixth and Wakarusa, Sixth and Lawrence Avenue and on 23rd Street, have also been renovated or expanded in the last several years.
---
Best of Lawrence 2015