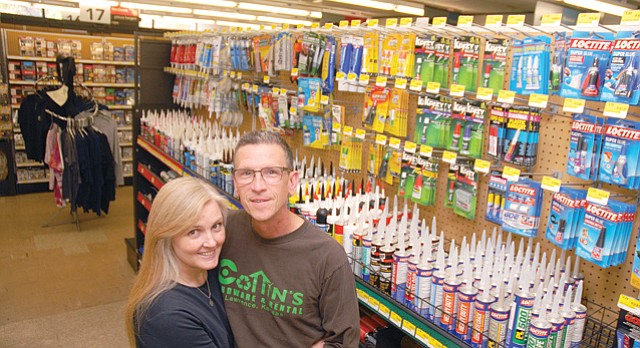 1832 Massachusetts St. • (785) 843-2981
For Linda and Tom Cottin, the magic of owning a local business is in the customers.
"Customer service supersedes all other duties," Linda says. "This job wouldn't be any fun if we didn't have good customers"
Linda and Tom are the owners of Cottin's Hardware & Rental in downtown Lawrence and have been named best local store owners. Both grew up working in family hardware stores and have been running Cottin's since 1992, when they purchased the store from Bob and Barbara Zimmerman.
The Cottins' commitment to customer service involves staying attentive to shoppers, special ordering products not in stock, and customizing items to the desires of their customers, Linda says.
But it also goes above and beyond hardware retailing.

For instance, the Cottins hold a weekly farmers market at the store every Thursday with vendors, live music and beer. They also organize an annual scarecrow contest and auction to benefit local school gardens. And Linda is the author of "Fix-It Chick," a Lawrence Journal-World home improvement column.
"We want to support the customers and the community that support us," Linda says. "We love Lawrence and are grateful to live here and be a part of the community."
---
Best of Lawrence 2015