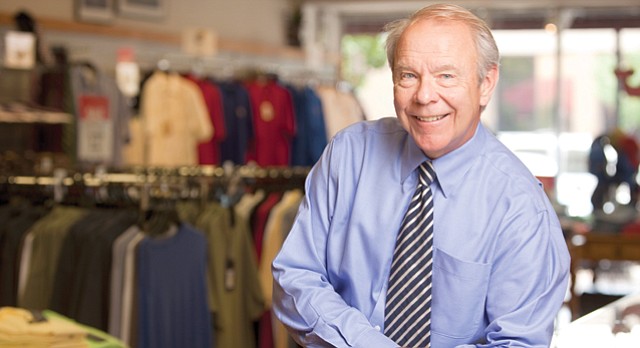 901 Massachusetts St. • (785) 843-6360
Trends have come and gone since Weaver's department store opened its doors in 1857. But there is a key difference between trends and style, and the store's focus is on the latter, says Brady Flannery, vice president of Weaver's.

"In everything, we try to have a timeless style," Flannery says. "We believe in style but not trends. Trends come and go; style evolves naturally."
That philosophy has been working well for Weaver's, which has been named best men's clothing store. But as much as the product is important, Weaver's also owes its success to its people.
"Our ears are always open to our customers' wants and needs," Flannery says of the staff.
And one of the needs Weaver's strives to meet is versatility. That's why while one can certainly find suits, ties and dress shoes, there are also T-shirts, flip-flops and sunglasses.
"In that small space provided, we can help the customer with any occasion that life's going to throw his way," Flannery says.
The ability to serve a range of customers is also important, Flannery says, and they're proud to be able to serve everyone from a high school student to the gentleman who's been shopping at Weaver's his entire life.
"That's a badge of honor to do all that and do it successfully, we think," he says.
---
Best of Lawrence 2015