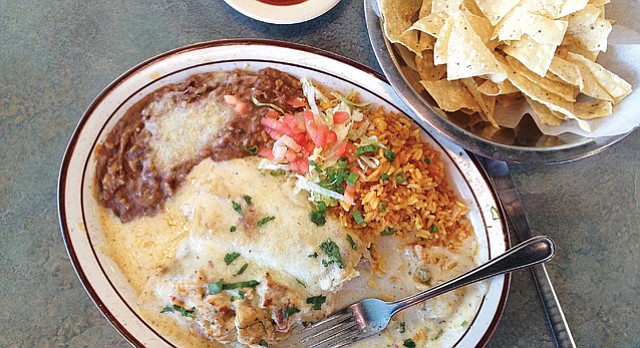 3333 Iowa St. • (785) 331-2500
In a sea of dining options it can be difficult to stand out. But El Potro is setting itself apart from other Lawrence eateries by focusing on food and service.
"Everything has to come together," says manager Victor Alvarez. "Give [diners] good service and good food and the people will come back."
Easier said than done, Alvarez admits, but a successful restaurant cannot have one without the other.
First and foremost is the food. Much of El Potro's menu is made in house and from scratch. Bringing a unique flavor to the menu options is a great way to make an impression, Alvarez says.
"We make every sauce, every marinade," he says. "Every day they're made fresh."
Many of the restaurant's recipes are closely guarded secrets, he says.
Aside from quality food, Alvarez says, it's just as important to provide consistent and quality customer service.
One way to do that is by showing customers that the employees take pride in their work. That sense of pride translates to a positive dining experience.
"Sometimes you get a rush and it can be difficult, but everyone is happy here," Alvarez says. "They keep smiling, all the time; it helps the customers to come back."
---
Best of Lawrence 2015