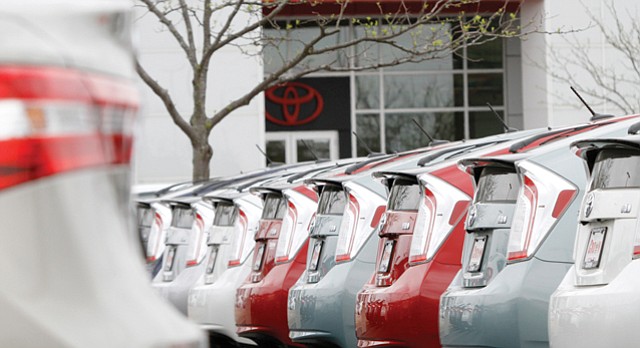 3400 Iowa St. • (785) 843-7700
It's not just the cars that make Crown Automotive a favorite dealer around town, though it does have a lot of those. Between the dealership's lot and its big showroom, Crown has a selection of 400 to 500 new and used vehicles, says Randy Habiger, general sales manager for the dealership.
But above all, Crown's success comes down to two things, Habiger says: the customer and the community.
He says the dealership values transparency in customer service.
"We try to treat people the way we'd want to be treated if it was us walking in the door," he says.
The other key element of Crown's philosophy, he says, is community involvement, which is why the dealership supports dozens of fundraising events and nonprofit organizations annually.
"Being able to support the community and the things we feel strongly about is important," Habiger says.
Like its inventory, the list of organizations that Crown supports is extensive, with last year's count reaching 87, according to the dealership's customer and community relations manager, Connie Beebe. Organizations include Habitat for Humanity, the Lawrence Schools Foundation and the Lawrence Public Library.
As varied as the organizations are, the message is the same: "Take care of the people that are in your community, and they'll take care of you," Habiger says.
---
Best of Lawrence 2015