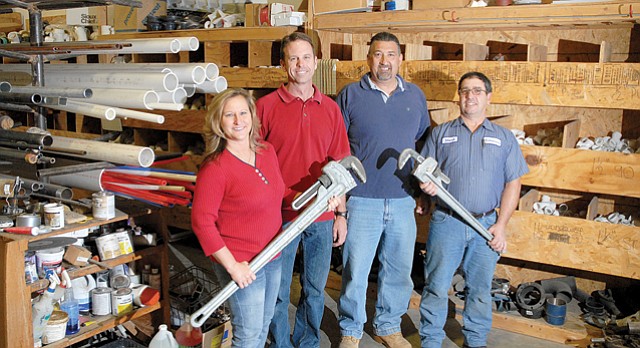 801 Comet Lane, Suite D • (785) 843-5670
Plumbing may not be something that's at the top of everyone's mind, but Kevin Hoppe knows how truly essential it is.
"Plumbing does provide a very important thing for the community … keeping people healthy with the water and drain systems," says Action Plumbing owner Kevin Hoppe. And it's something he enjoys doing.
Hoppe purchased Action Plumbing from its original owner nine years ago, but had worked with them before that.
"I came out of KU and I had a degree and was looking for a job," he says. "I had worked for the plumbing company before, so I came back to work after KU and just ended up staying."
Hoppe has nothing but praise for the small-business community of Lawrence.
"Lawrence is very important to us; we really appreciate the community and like having our business here," he says.
Like many businesses owners, Hoppe has recognized the importance of giving back to his community. Action Plumbing has helped sponsor a lot of community events, such as charity golf tournaments that raised funds for a local day care center.
"It's good to give back to the community to help out people who are less fortunate. So it's something that we try to do," he says.

---
Best of Lawrence 2015