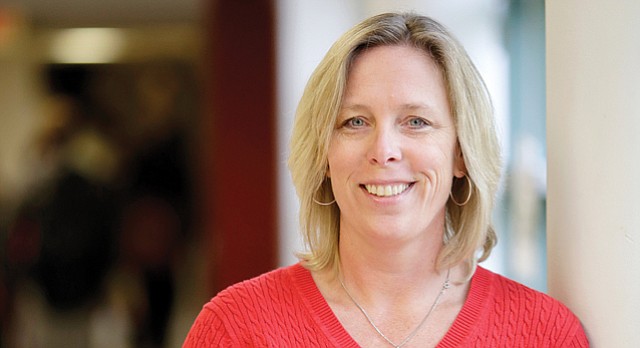 Jeanne Yantzie
Lawrence High School
When Jeanne Yantzie left Nebraska for Kansas just five years ago, she didn't know what the future held. But after working as a para-educator in the Lawrence school district, she almost immediately fell in love with special education.
"I decided this was my new path," Yantzie says. "I love working with the teachers and the kids and the staff."
A typical day for Yantzie involves working with special-education students on math or reading and on setting life goals.
"I think by working with the students and preparing them for life after high school, because that transition is really hard, I'm just making sure they're ready to take on the community and that the community is ready to work with them," she says.
Yantzie often is the teacher or confidant who gives them the extra help they need, and she says it's rewarding to see these students become valuable and positive members of the community.
"They're going to need the support and encouragement, whether it be academically or socially," she says.
Yantzie also encourages others to work in special education because of the unexpected rewards.
"Your day is never the same," she says. "You're rewarded just by watching them become successful."
---
Best of Lawrence 2015