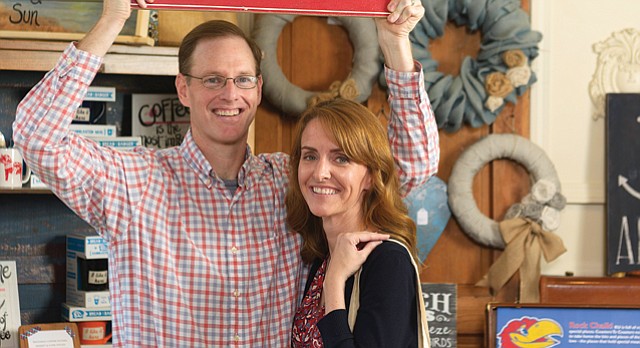 737 Massachusetts St. • (785) 749-1162
When you need a gift, going for something unique is always a solid choice.
Shoppers can find plenty of things under that category at Made, a 4-year-old store in Lawrence's downtown that sells handmade items from more than 100 independent artists across the country.
"Our goal is to have items here that you can't get anywhere else, a gift that is truly unique, made by individuals, rather than corporations or a factory," says Jennifer Richards, who owns the store with her husband, Matt.
Made sells all sorts of household and garden items, including kitchenware, pillows, candles, soap, greeting cards, children's clothing, various prints and artisan foods.
The two owners travel to craft fairs all over the region and even to Chicago and New York City to find new artists. And yet there are local artists contributing in every "department" of Made, Jennifer says. Many items from faraway are customized with a Lawrence spin.
Customers will enjoy the knowledge of who is behind the items they're about to buy, Jennifer says.
"I enjoy buying something that came from a stay-at-home mom or a brother-and-sister team," she says. "I like having that connection with the maker of it."
---
Best of Lawrence 2015