When Kevin Willmott wrote and directed the mockumentary film "C.S.A.: The Confederate States of America," which screened at the 2004 Sundance Film Festival, he knew it would be relevant for a long time.
Sure enough.
The June 17 mass shooting at the Emanuel African Methodist Episcopal Church in Charleston, S.C., has renewed the debate over whether and where it's appropriate to display the Confederate flag.
Willmott, associate professor of film and media studies at Kansas University, said he made "Confederate States" to protest that flag, which at the time was being flown over the South Carolina Statehouse.
Since the mass shooting, demands to remove the flag from buildings and merchandise have been legion, with giant retailers like Wal-Mart pulling Confederate flag-bearing items from its shelves. On Saturday, a woman took matters into her own hands, scaling a flagpole near the South Carolina Statehouse and removing the flag. The woman was immediately arrested and the flag restored to its place, while various protests raged on nationwide.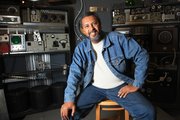 Have a tip or story idea?
---
More stories
"The bigger notion of the film was always that the South did win the Civil War — obviously they lost on the battlefield, but they won in their attempt to hold onto their way of life," Willmott said. "This issue points that out again. Here we are all these years later after the Civil War, 1865, and we are still fighting over celebrating Confederate memory."
Willmott believes the appropriate place for the flag is in a museum, not flying on government buildings and on state flags.
He noted that the film has offended both sides of the political spectrum.
Conservatives defend flying the Confederate flag, and liberals like to think they understand race but, really, when it gets down to the "nitty gritty," they are "completely frightened by it" and shut down the conversation, Willmott said.
Films like "Confederate States" help further discussion, he said.
"What the film allows you to do is break it open and get to the meat of the whole thing," Willmott said. "You can honor great-grandfather for fighting in the Civil War, but you cannot honor what he was fighting for, which was slavery."
"Confederate States" is available on Netflix and Hulu.
Race has been and will be a key theme of Willmott's films.
The recent "Jayhawkers" of 2014, mostly filmed in Lawrence, tells the story of Wilt Chamberlain including his time playing basketball at KU.
The Journal-World spoke to Willmott by phone from Chicago, where he said he's working on the upcoming film "Chiraq," which he co-wrote with Spike Lee.