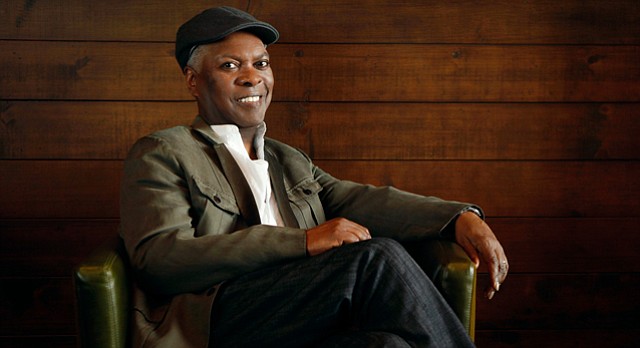 It was back in the '70s that legendary blues musician Booker T. Jones discovered the importance of storytelling. He was living in Santa Barbara, Calif., and found himself in the company of an African storyteller.
"He was telling stories about stuff at the time that didn't really relate to me, stuff that had been passed down through the ancestors," he says. "It's important because those things weren't written down on paper. I think it's a good thing for society to know what went before the history of music."
A new role
Now, Jones is the one taking on the role of storyteller. He'll be speaking Thursday as part of the Lawrence Public Library's new 780s Series at Liberty Hall, a free event named after the music section of the Dewey Decimal System that the library hopes will become an annual thing.
The inaugural affair features a talk with Jones, a Rock and Roll Hall of Fame member and one of the most influential R&B; and blues musicians of the past century.
If you go
Talking Music with Booker T. Jones will be 7:30 p.m. today at Liberty Hall, 644 Massachusetts St. Doors will open at 6:30 p.m. Tickets are not required, and general admission is available on a first-come basis.
"Libraries had author events forever. But this being the music town that it is, I thought that doing an interview and discussion series with musicians and songwriters would be something that people in this town would find intriguing," says Library Director Brad Allen, who hopes Jones can talk about historic events in the context of his experiences as a musician. "With Booker T. Jones and Stax Records, it sits at the heart of the rise of the civil rights movement, and its decay and collapse. A person like Booker T. Jones sits at this cultural point where he saw a lot of what was happening in American society through the lens of music, which I think is an important story to be told."
Jones says that, like the African storyteller he listened to in his younger days, he fits into that role now and can offer a unique perspective based on his experience in the early days of Stax Records in Memphis, Tenn.
"I guess I'm something of a storyteller, too. How I fell into the community of musicians in Memphis that were kind of influential in developing new styles of blues and R&B;, that became the Memphis sound," Jones says. "My personal story was one beginning with gospel music and classical music and slipping into clubs as a young boy, figuring out what I liked and what I loved, my own personal classical training on the organ, how that all converged into a person that walked into Satellite Records in 1960."
The momentum of music
It was as a young boy that Jones discovered the beginning of a journey that would span several decades in music. He wrote one of his biggest and most recognizable hits, "Green Onions," before he graduated high school. The now 70-year-old Jones says not much has changed since then.
"It's pretty much effortless. The momentum is kind of flowing with the wave as far as myself goes. I've always been driving my love of music, listening to music and then wanting to play it. The creative thing has always been there inside of me. It's always something that has existed inside of myself," he says. "I have music playing in my mind, and my goal was I would like to play this melody that I hear, as a young boy, and it's still there. It hasn't changed."
Jones also disclosed how he perfects his craft.
"I study all the time. I studied then and I study now… I still do my scales every day that I did when I was eight or nine years old. That's kind of an anchor for me, to go back to my early piano training."
But Jones also recognizes when songwriting technique develops and changes over time, and he eagerly takes on new manners of music.
"Now, of course, we have the digital aspect of music, and I started studying that a few years ago," he says. "I studied Pro Tools, Logic, Ableton Live, and I still practice. I still compose, and I'm still meeting a lot of older and younger people that I'm going to be collaborating with and continue on this music-making path that's been so good for me."
Jones also views the younger generation of musicians fondly.
"To me, the most interesting part is the curiosity and interest of today's musicians," he says. "The old is not dying away. It's not dying. It's still alive in the young."
— Fally Afani is a freelance writer and editor of I Heart Local Music. For more local music coverage, visit iheartlocalmusic.com.
http://www.youtube.com/watch?v=rh9KDzNkpSI