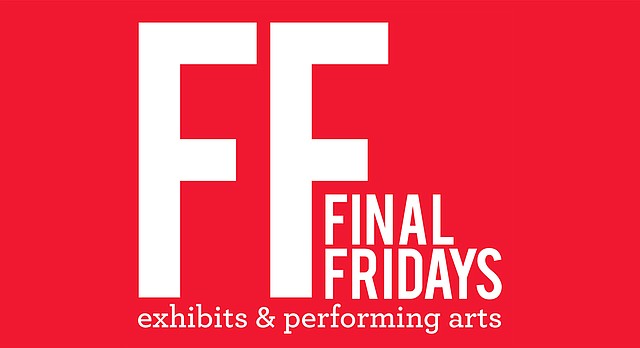 Friday, February 26, 2016
Coming up this weekend in Lawrence: February's installment of Final Friday, a "spectacle of 17th-century comedy" at KU, the Lawrence Public Library Foundation's "spacey soiree," the premiere of "Called to Walls" and St. Luke's annual Black History Month Musical.
Final Friday
Approximately 5 to 9 p.m. Friday, various locations across Lawrence
Among the attractions this month: a KU Print Club sale and free Japanese woodcut demonstrations at Wonder Fair, an interactive kinetic art project (the collaborative exhibit by Christian Ballard, Matt Krawcheck, Trevor Eagleman and Damien Patton involves animations generated by a handmade light-box and a narrative performance exploring the origins of man) at the Lawrence Percolator and plenty of laughs from Theatre Lawrence's improv group (catch the family-friendly and "adult" shows at 7 and 9 p.m., respectively) in the Theatre Lawrence lobby.
For a complete list of the 16 venues and a Final Friday map, visit www.lawrenceks.org/finalfriday.
---
"The Rehearsal and the Hypochondriac"
7:30 p.m. Friday, Crafton-Preyer Theatre at Murphy Hall, 1530 Naismith Dr.
Devised by Kansas University theatre chair Mechele Leon, this "unique adaptation" combines two works from famed French playwright Moliere into "one spectacle of 17th-century comedy," according to KU's description.
The zany "play-within-a-play" action unfolds as a troupe of actors frantically rehearse before a command performance for King Louis XIV, only to present Moliere's farcical love story "The Hypochondriac" (also known as "The Imaginary Invalid") upon the king's arrival.

Show times are 7:30 p.m. Friday, Saturday, Thursday and March 4, as well as 2:30 p.m. Sunday and March 6. Tickets range from $10 to $18, and can be purchased at www.kutheatre.com, 864-3982 or in person at the Murphy Hall box office.
---
"Called to Walls" premiere
7 p.m. Saturday, Liberty Hall, 644 Massachusetts St.
Saturday marks the Lawrence premiere of "Called to Walls," the first feature-length effort from local filmmakers Nicholas Ward and Amber Hansen.
The film follows Lawrence artist Dave Loewenstein during a three-year public-art project that saw the creation of community murals in six towns across the Heartland. The filmmakers — along with Loewenstein, project coordinator (of the Tonkawa, Okla. mural) Audrey Schmitz, Rocket Grants program coordinator Julia Cole and writer/activist Arlene Goldbard — will take part in a panel discussion after the screening, followed by an after-party at Decade coffee shop with live music from "Called to Walls" soundtrack contributors No Magic and Invisible Public Library.
Tickets are $8, and can be snagged at www.libertyhall.net or at the Liberty Hall box office.
---
After Hours at the Library: Out of This World!
7 to 10 p.m. Saturday, Lawrence Public Library, 707 Vermont St.
In celebration of this year's Read Across Lawrence space-centric theme, the Lawrence Public Library Foundation is hosting a shindig benefitting the library, and it promises to be "Out of This World."
Among the many "out-of-this-world" attractions: food and drinks from Lawrence restaurants (including 23rd Street Brewery, 715, Merchants Pub and Plate, Ladybird Diner and Limestone Pizza), "space music" from the library's Sound + Vision Studio, "otherworldly" gift baskets, plus "cosmic cocktails" in the Mars Bar and Venus Lounge.
Reservations range from $75 for individuals to $1,000 for a reserved table with eight VIP reservations. Secure your spot at www.lawrencepubliclibraryfoundation.org.
---
"Lift Every Voice and Sing"
3:30 p.m. Sunday, St. Luke AME Church, 900 New York St.
The historic church is celebrating Black History Month with its annual musical, "Lift Every Voice and Sing," which traditionally has featured choirs (of varying cultures and denominations) from churches across Lawrence.
The event, as always, is free and open to the public. Call 841-0847 or 865-1589 for more information.
---