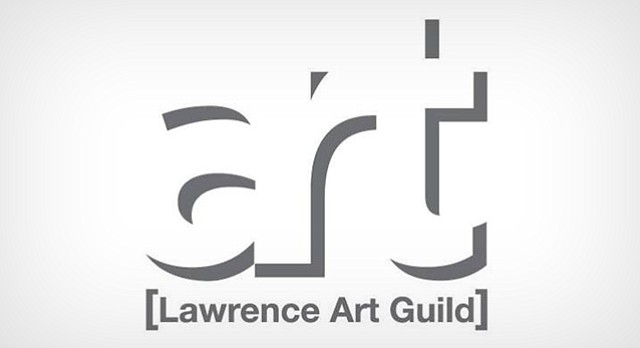 Thursday, January 7, 2016
The Lawrence Art Guild voted unanimously to remove its governing officers, including president Amanda Monaghan, from their posts during Thursday night's "emergency meeting" at the Lawrence Public Library.
Approximately 50 guild members, both past and present, and a handful of bystanders filled the library's auditorium to air grievances about alleged "irregularities" within the 54-year-old non-profit organization known for long-running events such as the annual Art in the Park and Holiday Art Fair.
Former guild officers Linda Baranski, Jennifer Unekis, Kathleen Hayward and Susan Buchanan led the meeting. The women alleged that the guild's board of directors — including Monaghan, treasurer Pablo Cerca, and secretary Anne Henshaw, whom "no one has actually met…at any meeting," according to the agenda — have violated several guild bylaws within recent years, including a failure to hold regular meetings and communicate with members.
The most recent infraction, former guild president Baranski said, was Monaghan's "unilateral" decision to close the guild on Jan. 1. Posts to the guild's website and Facebook page announcing the closure followed soon after.
"This is not a right that she possesses," said Baranksi, who later teared up expressing concerns over the future of the organization. "The Lawrence Art Guild belongs to its members and the domain name belongs to the Lawrence Art Guild Association — it does not belong to one person."
Despite not being in attendance that night, Monaghan seemed to dominate the conversation Thursday, particularly in regard to her management of Art in the Park, the guild's annual springtime arts-and-crafts show in South Park. The event, which began in 1961, has greatly diminished in participation and revenue under Monaghan's leadership, said former guild president and Art in the Park coordinator Unekis.
In 2013, the last year of Unekis' involvement in the event, Art in the Park had 120 participating artists, according to her records. After Monaghan took office in 2014, the number dropped to 75, and by 2015, the total had dwindled to 55, Unekis said.
Unekis described a lack of live entertainment and newspaper advertising and a dramatic reduction of posters distributed throughout the city. Monaghan also allegedly failed to secure permits for food vendors along Massachusetts Street, forcing vendors to set up in the park.
She did all this, Unekis said, while also increasing artists' fees.
"I had artists as a last recourse contacting me because they couldn't get Amanda to answer their messages regarding issues with not being able to apply online. There were artists that were trying to be in the event and she ignored their messages to the point that they stopped trying," Unekis said. "The artists that did apply were not even sure if they were in the event because of lack of communication."
In years past, former treasurer Hayward said, Art in the Park has generated around $14,000 in revenue, which after expenses usually leaves the guild with about $8,000. "This year," she said, "it was cut in half."
"Even though Art in the Park has dwindled considerably over the years, we should have a lot more money in our checking account than we do," Hayward said, adding that the guild didn't have any "paperwork" to check against. "I was told we have about $500. The way I figure it, there should be about $4,000 there."
Unekis agreed on that figure.
On Thursday morning, Monaghan filed an amendment to the Kansas Secretary of State's office dissolving the guild. On Thursday night, 31 of the guild's current and past members — many of whom rejoined the guild after the meeting — voted unanimously to remove Monaghan, Cerca and Henshaw from office.
An interim board of officers — including Baranski as president, Hayward as treasurer, Buchanan as secretary and Ruth Bowman as vice president — has been elected to serve in their place until an official election is held in May.
The next step, ultimately, is to rebuild trust, the guild's new leaders say.
The interim board of directors all claim not to have seen Monaghan since Dec. 29, when she allegedly walked out of a meeting that called for her resignation. Baranski and her fellow officers are hoping to conduct an audit of the guild's financial records, but they'll need Monaghan to hand them over first.
After one guild member in the audience chimed in with the suggestion of hiring an attorney, Baranski responded, "That's a can of worms I don't believe we should open until we know."
"I'm certainly not accusing anyone of anything," she said. "I'm just saying it's irregular that we haven't had a treasurer's report in three years."
Monaghan could not be reached for comment after Thursday's meeting.