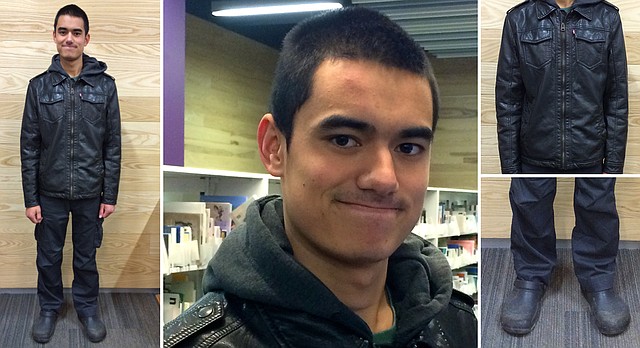 Name: Daniel Bradshaw
Age: 20
Relationship status: Single
Hometown: Lawrence
Time in Lawrence: 20 years
Occupation: None, currently
Dream job: Being a successful artist
What were you doing when scouted? Trying to place a hold on a movie.
Describe your style: I'm not sure. I usually just wear a hoodie or a jacket and pants; I guess I try to be casual.
Fashion trends you love: I don't know the names of that many… Maybe '60s trends.
Fashion trends you hate: None in particular, I don't think
What are your favorite and least favorite things about Lawrence? It's kind of a simple layout; it's easy to find things. There's not very many things to do in Lawrence, though, so it's kind of boring, I guess. I like the bike trails.
Tattoos or piercings: None
What's your spirit animal? Maybe the sloth, because the sloth doesn't seem to bother that many people and it's very casual.
Whom do people say you look like? I can't really think of a particular person.
Tell us a secret: I don't floss a lot.
More like this story on Lawrence.com