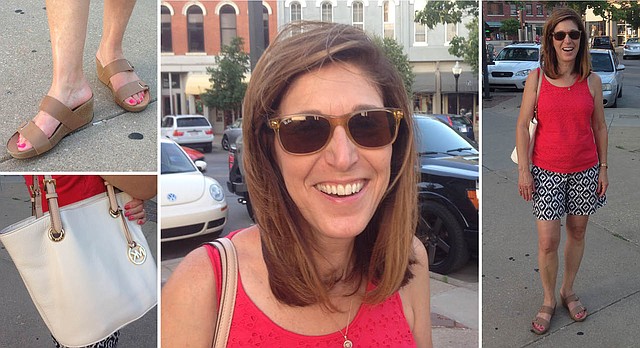 Name: Irene Laskowski
Age: 58
Relationship status: Married
Hometown: Berryton
Time in Lawrence: I visit at least once a week.
Occupation: Office manager
Dream job: At my age, retirement. Not having to work at all.
Describe your style: Traditional, but not conservative.
Fashion trends you love: I kind of like the Western look, with boots and loose dresses. I like that style, but you see that more in Colorado than here.
Fashion trends you hate: Maybe leather. I don't like the leather trends.
Favorite thing about Lawrence: Probably the laid-back atmosphere. And the variety of everything you see down here. You see a little bit of everything.
Least favorite thing about Lawrence: You get two hours at the meter and then they ticket you. So when you come down here to shop and spend the day, you can get ticketed easily. Sales tax is high here, too.
Tell us a secret: I don't have many secrets. I don't do too many bad things.
More like this story on Lawrence.com