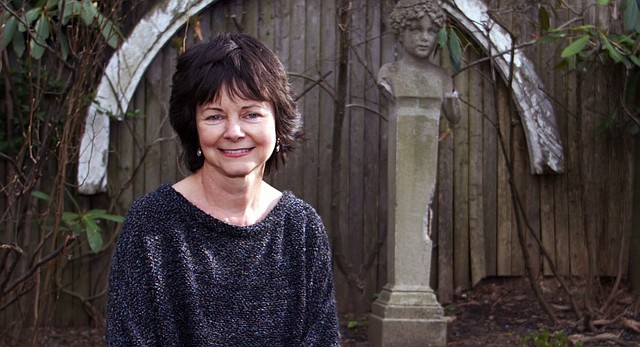 Pulitzer Prize-winning author Geraldine Brooks will visit Lawrence this fall as part of the Lawrence Public Library's 2016 Ross and Marianna Beach Author Series, the library announced earlier this week.
"We are delighted that Geraldine Brooks is coming to Lawrence," said Brad Allen, Lawrence Public Library executive director, in a news release. "She has so much to share with us about her career as a writer. Ms. Brooks has worked as a reporter in the Middle East, written three works of nonfiction and five novels. Her books are huge favorites of local book clubs."
Brooks is a recipient of the 2006 Pulitzer Prize for her novel "March," which retells Louisa May Alcott's classic "Little Women" from the perspective of the March clan's absent patriarch. Her latest book, "The Secret Chord," a reinterpretation of the life of King David, was released in spring 2015 to critical acclaim.
Born and raised in Australia, Brooks began her literary career as a journalist. While at the Wall Street Journal, she worked as a foreign correspondent, covering conflicts in the Middle East, Africa and the Balkans.
The author's Lawrence visit, "A Conversation with Geraldine Brooks," is slated for Oct. 7 at 7:30 p.m. at Liberty Hall, 644 Massachusetts St., where she will be interviewed by local author and Kansas University assistant professor of English Laura Moriarty.
The program is free and open to the public, with no tickets required. Doors will open at 6:30 p.m. A book signing will follow the program, and the Raven Bookstore will be on hand selling copies of Brooks' novels.
A gift to the community from the Ross and Marianna Beach Foundation, the author series, which launched in 2014, brings a prominent writer to Lawrence each year. Past Beach Authors include National Book Award winner James McBride in 2014 and MacArthur Genius Grant recipient Karen Russell in 2015.