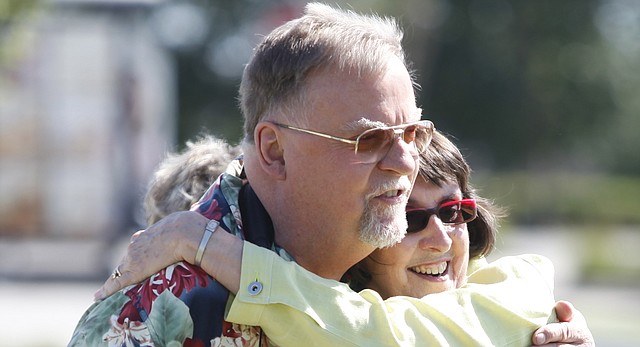 Kansas University is mourning the death of Charles "Chuck" Berg, a longtime professor in the school's department of film and media studies.
Berg, 75, died Tuesday, July 26, at Lawrence Memorial Hospital.
"Chuck Berg's many contributions to our university spanned nearly four decades, during which he was able to share his love of film and music with countless students and colleagues," KU Chancellor Bernadette Gray-Little said in a news release. "On behalf of the university, I would like to extend our deepest condolences to his family, friends and loved ones."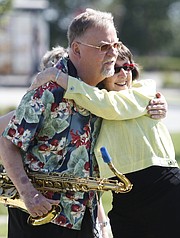 A jazz lover, U.S. Army veteran and KU alumnus, Berg returned to his alma mater as a faculty member in 1977. He eventually became a force in the creation of film and media studies at KU, where he shared his expertise in television, music (outside of the classroom, Berg was an accomplished saxophonist) and popular culture.
Focusing his research on American history and pop culture, Berg taught a variety of classes in film-media history, theory, criticism and production. During his time at KU, Berg wrote a book, "The Encyclopedia of Orson Welles," as well as several academic and journalistic articles and commentaries on media, music and other subjects in the arts and entertainment realm.
In 1999, Berg was selected by students as a Mortar Board Outstanding Educator, and a year later was awarded the Kansas University W.T. Kemper Fellowship for Teaching Excellence.
"Many of his students who went on to influential careers in the film and media industries and in academia cite Chuck's positive outlook and infectious goodwill as a motivating factor in their lives," said Michael Baskett, associate professor and department chair of film and media studies, in the KU news release.
In his statement to the university, Baskett described Berg as a supportive colleague who selflessly shared his time and energy with other faculty, staff and students.
"Chuck and his gracious wife and partner, Beth, were a dependable and caring team that nurtured the department through difficult times, leaving it a better place than they found it," Baskett said. "We are all better people for having the chance to know Chuck and miss him sorely."
A service for Berg will be held Nov. 19; further details will be announced later by Warren-McElwain Mortuary and Cremation Services.