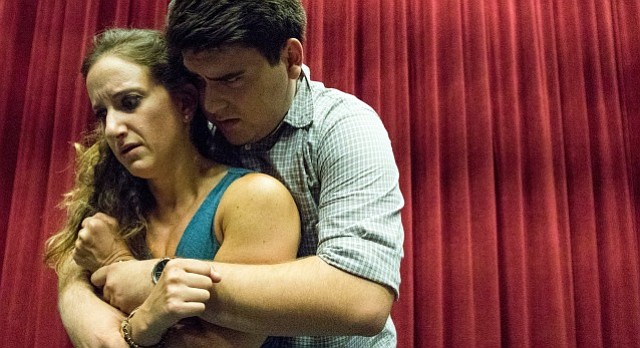 In his short (but by Elizabethan standards, fairly long) life, William Shakespeare authored — by himself or in collaborations — 38 plays, 154 sonnets and a handful of poems and other verses.
But in death, the Bard has lived on, with hundreds or possibly thousands of works inspired by his genius being produced since, from Broadway classics like "West Side Story" to thoroughly modern teen flicks like "10 Things I Hate About You" and "She's the Man."
"That's the thing about Shakespeare — he's timeless," says Hugo Vera, founder and artistic director of Lawrence Opera Theatre.
For the company's upcoming seventh season, Vera has chosen to showcase that timelessness in a series of performances he's calling "Shakespeare 400" in honor of the 400th anniversary of the playwright's death. Among the selections: oft-staged operatic adaptations of "Romeo and Juliet" and "Macbeth," just to name a few, mixed with lesser-known gems based on "Hamlet," "The Tempest" and "The Taming of the Shrew."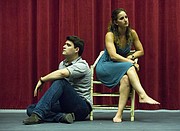 The season officially kicks off at 7:30 p.m. Friday at downtown's Castle Tea Room with "Shakespeare at the Castle: Songs and Sonnets," a smattering of art songs based on words and characters from Shakespearean plays interspersed with sonnet readings.
"Looking back on not only my career but also just seeing an overall picture of opera and musical theatre and art songs, the contribution that Shakespeare made to all those genres is astounding," Vera says. "And being in Lawrence where it's so culturally diverse but also culturally knowledgeable, this would be a good place to present such a season."
Lawrence may have become a little savvier, he ventures, since he launched LOT — the small, seasonal operation remains one of two professional opera companies in the state, the other being Wichita Grand Opera — one uneventful summer between opera gigs. Every season, Lawrence Opera Theatre continues to attract more and more first-time operagoers, speculates Vera.
Each season, it mixes nationally recognized professionals — Vera, an experienced tenor and Kansas University alum, boasts a resume filled with performances at The Metropolitan Opera, New York City Opera and Nashville Opera, just to name a few — with local theatre veterans, high school students and aspiring singers from KU.
Its mission, aside from offering young performers a glimpse at the inner workings of a professional opera company, is to make the art form accessible to the masses.
"We want to make sure that we reach out to the community, because this is a people's opera company," Vera says.
Often, that entails modernizing older, classic works — or, as Vera puts it, "We take them out of the 16th century and make them more 'now.'"
LOT's version of Henry Purcell's "Dido and Aeneas" (it's slated for Aug. 12 and 14 in conjunction with "The Fairy Queen" at Theatre Lawrence), for example, takes place in a modern-day mental institution. The edit, Vera says, offers social commentary on the state of facilities now, where he says many individuals are left behind and forgotten by the outside world.
The company's ever-popular cabaret performance, which this year will take place Aug. 13 at Theatre Lawrence, is dubbed "Brush Up Your Shakespeare!," and will include selections from some of Broadway's most popular Shakespearean adaptations — "Kiss Me, Kate," "West Side Story" and "The Lion King," just to name a few.
In recent weeks, that mission of accessibility has extended to free performances at the Downtown Lawrence Sidewalk Sale and Lawrence Public Library. And on Aug. 13 at 3 p.m., LOT artist-in-residence Andrew Stuckey, a KU alum and active opera performer who teaches at the University of Arizona's school of music, will offer a free master class to the public at Theatre Lawrence.
For Vera, who now serves as an assistant professor of music alongside his friend and colleague at the University of Arizona, Lawrence has become his "summer home." It's a place that nurtured him as a college student just starting out in his career. And now that he's established himself as a force in the opera world, it's a place he and other opera professionals like Stuckey keep coming back to.
"We've been growing every year, and this is something very near and dear to my heart, and that's why, even after I moved away from Lawrence, I wanted to keep it going," Vera says.
"I want to give back to Lawrence and to the community and to KU and to Kansas," he adds. "I wanted to give something back, and this is my way of doing it."
For a full Lawrence Opera Theatre schedule, including ticket information, visit www.theatrelawrence.com.