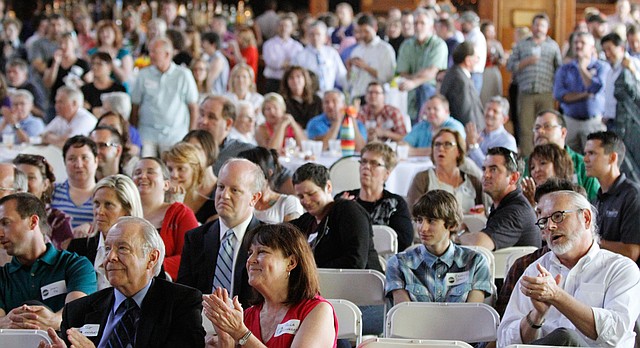 Winners of the 2016 Best of Lawrence contest are set to be publicly announced at an event later this month, the Journal-World and other organizers of the contest have announced.
The 2016 Best of Lawrence Winners Bash will take place at 4:30 p.m. June 16 at Abe and Jake's Landing, 8 E. Sixth St. in downtown Lawrence.
The contest will name winners in 165 categories, including restaurants, retailers, service businesses and others. Winners are chosen by popular vote. This year, the contest set a record with nearly 425,000 votes cast by more than 12,000 voters.
The contest is sponsored by the Lawrence Journal-World and Lawrence.com and Sunflower Publishing, which also are owned by the Journal-World's parent company.
Tickets for the Winners Bash — which will feature food, drinks and door prizes, in addition to the awards ceremony — are available for purchase online at bestoflawrence.com for $15 per person.
A magazine profiling all the winners also is being produced by Sunflower Publishing. The magazine will be distributed at the Winners Bash and also will be included in the June 19 edition of the Journal-World.