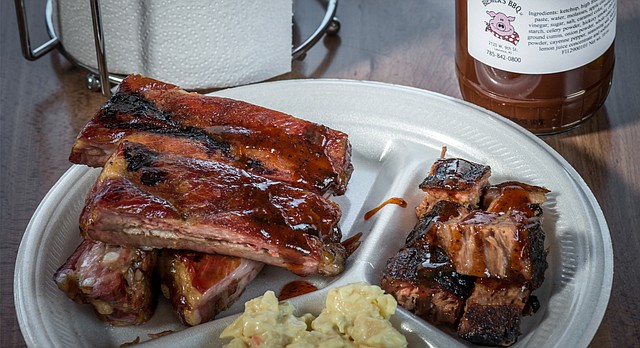 2120 W 9th Street • 785-842-0800
Biemer's serves up a unique mix between Kansas City- and Memphis-style barbecue. Their winning recipes start with sourcing local meat; their beef is from Creekstone Farms and their pork is sourced from Missouri and Iowa. And they smoke it fresh every day. According to owner Jim Biemick, though, what really sets Biemer's apart is the customer service. "I'll put it up against any restaurant in town. My staff is great," Biemick says.
The only drawback to this fresh, friendly barbecue is that most days they run out before closing, so pop in early to enjoy your ribs and burnt ends and save yourself heartbreak. Bonus tip: Stop in to buy a sandwich on your birthday, and you'll receive a drink and fries for free.
Best of Lawrence 2016