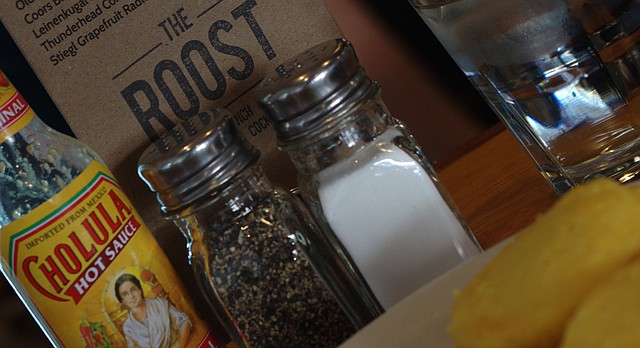 920 Massachusetts Street • 785-843-1110
The Roost knows how to make a good morning meal. "Breakfast is our focus," says co-owner Manda Jolly. "It's our favorite type of food and we serve it up fresh, from scratch, with all the best accessories: outstanding coffee, cocktails and bakery items." While The Roost's most popular dish is the eponymous "Rooster"—French toast, pancakes or potato pancakes, with eggs and bacon or sausage—the staff has a lot of fun with their Friday "Benny" specials, creating experimental combinations like pulled pork and green chili hollandaise or salmon cakes and roasted red pepper puree.

Whatever food you order, be sure and top it off with a Bloody Mary from their extensive selection. The No Law, filled with garlic, horseradish, hot sauce, peppers, and a delightful assortment of "pickled items," is a spicy way to wake up after a late night out.
Best of Lawrence 2016