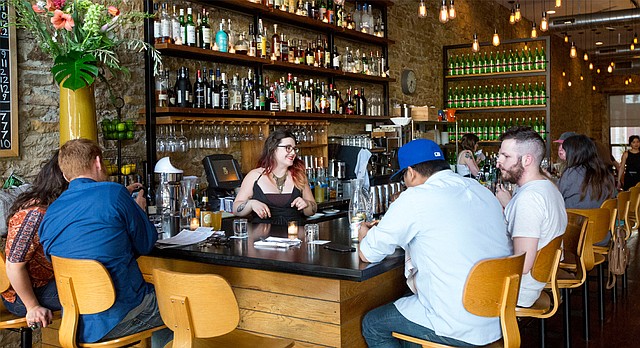 715 Massachusetts Street • 785-856-7150
At 715, there aren't any TVs to distract you from the sweetie sitting across the table. It's just the two of you, candlelight, and a plethora of delicious fare. It's the sort of restaurant suitable for something last minute—jeans and sneakers casual—or for a fancy night out. Bar manager Katrina Weiss thinks 715's staff is a big part of that.
"Our staff is a group of such kind, talented and sincere people that it's a treat to be cared for by them," Weiss says. And anyone who's ever been handed a Former Spy cocktail (limoncello, vodka, lavender and lemon) with a smile knows that's true.
Best of Lawrence 2016